Recently, the NHS in England announced a groundbreaking development. In London initially, 31,000 smear test kits are being sent out to women to use at home. This has been introduced mainly because the Covid-19 pandemic has had a catastrophic effect on routine appointments and there's a hope this will help to ease the backlog — but also, it could signal the start of a general change in the way the ordeal of smear tests is generally perceived.
The UK is not the first country to offer at-home smear test kits. These are a commonplace offering already in lower- and middle-income countries where cultural sensitivity or embarrassment can have an adverse effect on attendance at clinics, or where the facilities and funding do not exist for the sort of regular healthcare screening that's needed to keep women healthy and catch cervical cancer at an early, easily-treated stage.
In Denmark and Australia, too, home smear kits (called "HPV self-samples") have been trialed and found to be invaluable. So there are high hopes for the English roll-out, and it may extend into other Western countries depending on its reception.
I have to admit, I was skeptical when I read the headline. Like most women in the Western world, I've been attending cervical smear test appointments throughout my adult life, and I know what they're like. No matter how laid-back and breezy I try to be, I feel horribly embarrassed at the "ankles together, let your knees drop apart!" moment; I hate the sensation of the cold dilator sliding in and the scraping feeling of the polystyrene swab on my cervix. Ugh.
At least I go and get it done, though. I might hate it, but I still go to my appointments. A friend of my sister's died in her 20s of cervical cancer when I was a similar age, and it shocked me to my core; shocked me enough to keep me loyal to that embarrassing, uncomfortable appointment whenever it rolls around.
Lots of women, though, do not attend for their smears. For a myriad of reasons, including embarrassment, trauma triggering, or shame, uptake of cervical smears in England has been falling. Between 2011 and 2017 there was a staggering 3% drop — and that's before you factor in a pandemic and all the unavoidable cancellations that brought with it. Home testing sounds like at least one beneficial answer to this. I can certainly see the logic.
But still, my innate skepticism remained. The reason for my concern was simple: I could not imagine giving myself a smear test. They're so uncomfortable. That swab has to go so high up. How would I ever get the angle right?
It was hard enough, I recalled, to locate my cervix when I was pregnant and wanted to see if I was anywhere near going into labor; how would I manage it now, with the help only of a skinny cotton bud, and with no assistance from a baby's head pressing down in the other direction? Surely, I reasoned, home tests would give an awful lot of false negatives, in the same way that Covid-19 test kits can be inaccurate because no one wants to endure the discomfort of poking that stick high enough up into their nostril?
Turns out, though, that there's a reason doctors and scientists do this sort of research work and they don't leave it to the likes of me, judging headlines silently from my breakfast table and preparing to dismiss them out of hand. Because once I'd done a bit more reading, it was clear that the at-home kits are completely different from the ones the nurse uses in the doctor's office. For a start, they're only testing for one thing: HPV.
HPV, or human papillomavirus, is responsible for 99.7% of cervical cancers. So, while traditional cervical screening used to take cells from the flesh of the cervix and test those cells for pre-cancerous changes, this testing was actually less important than the test for the virus itself. Simply because if the virus is absent, then "abnormal" cells are unlikely to be a concern.
I learned this firsthand a couple of years ago when I had a heartstopping letter shortly after one of my smear tests. "Our test detected abnormal cells", read the first paragraph, and I sank in a panic onto the bench seat in my hallway, heart racing. "But our further test revealed that there was no evidence of the HPV virus, so we are not concerned about the nature of the abnormality and will take no further action at this time."
Of course, I got straight on the phone to the doctor when that letter arrived, and she spelled it out to me again in simpler English: strange-shaped cervical cells don't need to be a concern unless they're accompanied by the HPV virus, in which case they could turn nasty and ought to be removed swiftly. OK then. I relaxed, but I still didn't translate that information into anything that might help me understand the at-home test kits when I read about them in the news.
The other crucial point to note is that there's no need to swab one's cervix. The self-sampling smear test kits take the form of a simple long-handled cotton swab or brush, which women can use to sweep the inside of their vagina, before sealing it in the accompanying test-tube and sending it back in the stamped envelope. That's it. There is no need to touch the cervix at all, only the walls of the vagina; it's as easy as putting in a tampon, and shouldn't be uncomfortable at all. The swab is then tested at a laboratory for evidence of HPV and the results are mailed out.
Having read beyond the headline, I now think that this roll-out of home test kits is genius. I think they should be available everywhere, at least as one of a range of options for women. They tick simultaneously the boxes of privacy, comfort, and cultural sensitivity whilst being far cheaper and quicker to process than the traditional nurse-appointment setup with its uncomfortable swabs and cold speculum.
And that's why I wanted to write this piece, really. I suspect I'm not the only cynical woman who would read a newspaper headline or a mailshot about this sort of screening and think "potentially ineffective and unreliable test clearly putting cost-cutting ahead of women's health interests", rather than "huge and empowering step forward in detecting and preventing an entirely avoidable cancer for people with cervixes". There's a certain feminist power in our ability to have agency over this.
So if you live in an area where this kind of kit becomes available, I say: go for it. Help this get rolled out in more places. It's a good thing.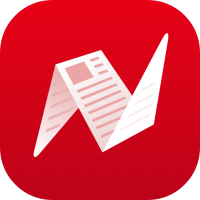 This is original content from NewsBreak's Creator Program. Join today to publish and share your own content.