You can't visit Houston and not pay a visit to NASA, can you? Well, I couldn't. The immortal line "Houston, we have a problem" is ingrained in the minds of pretty much anyone who was alive at the end of the last century. Space and Houston go together like peas and carrots.
Nevertheless, it felt like a bit of a waste of a sunny day as we climbed in the car and drove out of the city center to the space center. It was blisteringly hot, and we were queuing to get into a dark building. But excitement started to build for me and my kids as we stood in line and saw the astronaut and rocket models lining the path. And in the end, we were all delighted we'd made the effort to go.
We had pre-booked tickets online to save some dollars and as a bonus, this meant that we were ushered into a different, shorter line when we arrived at the center. After scanning our bar codes, we were given an opportunity to stow bags and other possessions in lockers and then we hopped into a golf cart-style land train to be driven around the vast site. The NASA experience is quite tightly regimented, at least at first; you get an organized tour before you're allowed free reign on the museum exhibits.
As we were driven around the grounds, the driver pointed out various points of interest, such as the location of the training colleges. We then filed into a "Mission Control" center, where we watched a demonstration of a countdown to launch and had our minds blown by all the procedures involved (and everything that could go wrong).
Back in the cart train, we were taken to a hangar to view real-life rockets and launchers. This bit was completely awe-inspiring. The idea of flying in the sky in these things, let alone being propelled into outer space in such tiny metal containers, messed with my sense of bravery and logic. I felt certain I'd never be able to do it. (Just as well I didn't ever want to be an astronaut, I guess).
After the hangar, it was back to the main building, where the children enjoyed touching real moon rock, some surprisingly well-priced sandwiches in the cafeteria (I'm told the clam chowder in that cafeteria is out of this world, but it was too hot a day for me to want to try it), and various simulations and rides. We could have spent a lot longer in this museum part of the center, but our companions had a toddler who was tiring by this stage, so after buying some NASA hoodies and T-shirts in the gift shop to take home to the UK, we reluctantly took our leave. We had been at the center for about five hours, but it felt like half an hour.
So there you have it: even on a hot sunny day when it feels like going to a museum would be a pointless endeavor, NASA is still a fun day out for all the family. The tickets aren't cheap, but booking online makes them a bit cheaper. And try the clam chowder, apparently!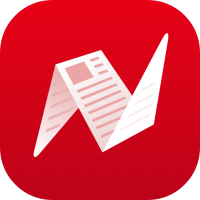 This is original content from NewsBreak's Creator Program. Join today to publish and share your own content.