Recently, I've heard a lot of chatter about menopause. I'm not actually there yet — statistically I'm about 5-10 years too young, still — but because a lot of my friends are a few years older than me, it's a topic that weaves in and out of many of the conversations I have with other women.
In the same way that, fifteen years ago, every woman I knew was talking about breastfeeding techniques and postnatal yoga moves and how best to puree butternut squash for a newly weaned baby, now there's endless talk of HRT patches and hormonal pessaries and (whisper it) painful vaginal dryness.
I have mixed feelings about being involved in these conversations. On one hand yes — forewarned is forearmed, and I am certainly forewarned. I'm forewarned at length. So forewarned am I, in fact, that I'm now fairly terrified of what might await me in that sweaty and confusing stage between my fecund childbearing years and the dry, barren landscape of older age.
On the other hand, sometimes it feels that I am, to quote my mother on one of her favorite phrases, "meeting trouble halfway". I could spend a lot of time worrying about something that might not ever even affect me, or not affect me badly. (Speaking of my mother, she claims to have breezed through menopause without so much as a warm forehead – which may bode well for my own chances of similar).
Either way, though, the statistics are fairly damning. Menopause — the stage of a woman's life during which she stops producing as much estrogen, stops menstruating, and moves eventually into a state where she can no longer fall pregnant — is, in biological terms, brutal.
The statistics
A menopausal woman can expect hot flashes, dry or irritated skin, disturbed sleep, possible brittle bones, a reduced sex drive, "brain fog" (issues with memory or concentration), and acute anxiety or depression. These things are "normal" for a woman going through the experience of menopause — in a UK study of 1000 women, 63% reported symptoms that were severe enough to negatively impact their working life.
And yet, as I said: those are all "normal" symptoms according to the medical books. They'd be waved away by most doctors. At best, a woman might be offered HRT, or hormone replacement therapy, but there's been so much negative press about this treatment over the years that a lot of women are afraid to begin taking it for fear of an increased risk of cancer or stroke. As with so many things, the vibe around menopause feels very "grin and bear it".
The effects
Menopause generally hits women in their late 40s and through their 50s. This is, for many women, a stage of life when they may finally feel able to focus on their careers after years of bringing up babies or perhaps working part-time to care for children. They may not need to rush home at the end of the day to meet a school gate deadline. They have time again, and headspace to focus, and enough knowledge of their specialized field finally to make some real headway and perhaps overtake a male colleague or two.
So to be hit, during these potentially profitable and productive years, by problems such as brain fog and tiredness and hot flashes and sweats: well, it feels cruel and ironically timed.
Studies have shown that menopause symptoms can have a significant impact on attendance and performance in the workplace, with some women being misdiagnosed as suffering from mental ill-health or other conditions, and the impact on their work can be wrongly identified as a performance issue…. Menopausal symptoms can also contribute to women deciding to leave their jobs early, or not put themselves forward for specialist posts or promotion, thus affecting the diversity of teams within their organisations. – My Menopause Doctor
"Affecting the diversity of teams" is, of course, a polite way of saying that these teams will often be populated far more densely by men than by women. A natural phase of a woman's biological life, then, can end up having the effect not only of adversely affecting her physically and mentally but also of holding her back in her career compared to her male colleagues.
A solution?
There are, I think, two ways to think about making midlife less unfair to women. There are two levels to go in at, here.
For one thing, employers need to have a greater awareness of the physical impact that menopause may have, and of the way that this might temporarily affect a woman's performance at work. There should be no less consideration given to these issues than there would be if a man or a younger woman were experiencing similar symptoms that would affect their working life. As the British MP Carolyn Harris said recently on Twitter:
If the #menopause were an illness, or indeed a condition that impacted every man, it's unlikely that financial support would be so woeful, or public understanding so negligible.
She hits the second nail on the head, too, with her talk of "public understanding". Because that really, really matters. I would include my younger self in the group of people who hear the word menopause and inwardly giggle, or roll their eyes, or picture a red-faced matron bent desperately over a hand-held fan. It's seen as embarrassing or unwomanly. It feels like a bit of a joke.
But it's not a joke. Our ignorance and unwillingness to consider the reality of what menopause means results in women suffering when they don't need to, and of their discomfort being belittled or laughed at not only by men but by their younger counterparts.
And while our suffering is brushed off and belittled, of course, we're then unwilling to "make a fuss" and get the medical assistance that's so poorly publicized but which could improve not only our lives in the short term but our health in the longer term, too. (For an example of this, consider the fact that low estrogen can be a risk factor for dementia; HRT might help with this, but the clamor of misleading headlines about links between HRT and cancer could mean women not seeking it out).
I hope it's not just the conversations in my own life that give me hope the tide is changing for women in this area – or era – of their lives. I've seen TV programs and advertising campaigns and newspaper articles that highlight the issues women face around midlife, more equally balanced with the usual amused journalistic nods to men with their cliched midlife acquisitions of sports cars and Lycra and anti-glare triathlon goggles. I do really think the tide is turning.
My ultimate hope is that in the way that pregnancy – which was once also shrouded in mystery and silence, kept exclusively as a woman's "problem" and granted no legal protection when it affected female employees – has been brought into focus over the past decade or two, both legislatively and in the media, the issues facing women in menopause (or in midlife more broadly) will eventually be similarly respected and highlighted.
And in the meantime, I'll keep listening to what my older friends are telling me about it.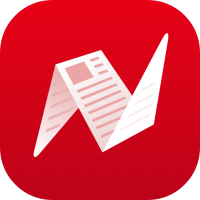 This is original content from NewsBreak's Creator Program. Join today to publish and share your own content.