Sheriffs in Tulare County, California had an unusual case to investigate last week. A routine audit by the Touchstone Pistachio Company had uncovered an anomaly - a big anomaly. 42,000 pounds of anomaly, in fact - because that, unbelievably, is the total weight of the missing pistachio nuts. Of course, upon realising they'd lost such a lot of nuts, the company called the cops straight away.
To you or me, pistachio nuts are tasty little green nibbly things that, inevitably, come in tiny little two-ounce bags. But those bags are quite expensive, aren't they? And that's because, in Central California, nuts are economic gold. They're central to a massively profitable industry; last year, pistachio processing accounted for over 47,000 jobs in the region and brought in $5.2 billion in revenue. Not to be sneezed at. But, as with any profitable industry, thieves inevitably look for a way to share the dollars and nut theft has been a problem in the region for some time.
Anyway, the police leaped into action after Touchstone made their report, and they did well. After liaising with officers in two other counties the agricultural detectives swiftly tracked down a truck owned by Alberto Montemayor, who works as a trucker and is the alleged thief of the nuts. Apparently, he'd been planning to re-pack and sell them on.
Initially, the nuts were stolen in 2000lb bags, but Montemayor was allegedly moving them into smaller bags in order to sell them more easily. This is a standard procedure. But when found,
Unfortunately, in a county where nut transport trucks are a common sight and where nuts are sold regularly in large quantities, thieves often believe they'll be able to get away with "nut heists" because it's very hard to trace specific batches of nuts. And this crime takes an expensive toll on the lucrative industry. However, with better fencing around nut farms, security measures such as fingerprinting for drivers and a requirement for photographic ID, nut theft has actually come down since its heyday around 5 years ago. Between 2014 and 2017 the Californian nut industry lost more than $7m of nuts, so even this week's 42,000lb haul doesn't compare to that.
Alberto Montemayor has been arrested and is in county jail; his pilfered pistachios have been returned to Touchstone. But it's not clear how many of the nuts were sold on before this could happen. In any case, it's a decent outcome for both the police and for Touchstone: one fewer nut thief on the roads.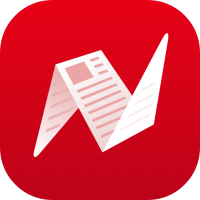 This is original content from NewsBreak's Creator Program. Join today to publish and share your own content.