Sunday was an ordinary day for Frances Hughes, who lives in Deer Park, until she looked out of her kitchen window and spotted what she first took to be a long piece of hosepipe, lying in her driveway.
But then, it moved - and sensibly, Frances Hughes dialed 911 straight away. Suffolk police officers attended the scene swiftly and were able to wrangle the snake into a bin. They told Hughes that they believed the snake to be a boa constrictor, which is a type of snake that is legal to keep as a pet in NYC (although it is right up against the boundaries of the type of snake that is permitted as a pet).
However, since the police took the escaped snake to the Veterinary Medical Center of Long Island (in West Islip), it has been revealed that the snake was not, in fact, a legally permissible pet snake. No, this particular garden intruder was a Burmese python - a far more dangerous snake, and one which it's illegal to own as a pet in NYC.
Not only is it illegal to keep one as a pet, but Burmese pythons prey by nature on small animals - news which has unsettled residents of the neighborhood where Hughes found her snake intruder. Because what if the snake had snake friends, who also escaped at the same time?
One owner of a tiny dog who lives near Hughes said that she planned to keep her dog indoors for the foreseeable future, just in case, and Hughes herself said that she was baffled by the snake's appearance. She added that she knows most of the people who live near her but none of them would own up to owning the reptile when she went door-to-door to ask them about it. But then, she pointed out, "I don't think anyone is going to claim it if you are not allowed to have it." Maybe the snake's provenance will remain a mystery.
In the meantime, it's being cared for by the Veterinary Medical Center where it was first taken, and is in safe secure hands - and the New York State Department of Environmental Investigation is looking into the matter.
Hopefully, a new home will be found for the snake before it becomes fully grown - because an adult Burmese python can weigh up to 200lbs, which is not the size of snake anyone would want slithering up their driveway.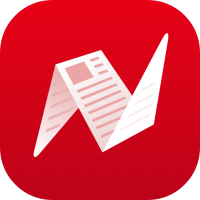 This is original content from NewsBreak's Creator Program. Join today to publish and share your own content.