Indie the dog had had quite a journey even before she embarked on the adventure that put her in the headlines this month. Indie was acquired by her owner, Heather Angus, just a few months ago via a rescue from Kolkata in India. Indie now lives with Heather Angus in Manhattan's Upper West Side area of New York.
A friend of mine has a dog with a similar back story to Indie's - rescued from the streets of Crete in Greece - and my friend's dog shares with Indie a capacity for tireless adventure whenever she manages to run free. These are dogs who, before rescue, were used to surviving on street smarts and tend not to be used yet to loving pet-focused homes. My friend's dog is responding to training now but for a long time, she couldn't be allowed off the lead even in parks as she would sniff out exits and make for the hills with nary so much as a backward glance.
Angus' dog, Indie, has a similarly restless spirit of adventure and on the evening of June 8th she was being walked by a dog sitter when she managed to give the sitter the slip. Thus began a week of adventure for Indie away from home, and giving her owner the sinking feeling familiar to all dog owners when their beloved pet goes missing.
Thanks to technology - specifically, sightings reported on the NextDoor app - Angus was able to ascertain that Indie was heading south when she first escaped, but then the trail went cold. "I started to feel hopeless," Angus said - but then that same night, Indie was spotted by a Bridge and Tunnels officer - who had seen a dog matching Indie's description, casually dashing through the busy Queens Midtown Tunnel.
Staff from the Metropolitan Transport Authority were unable to capture Indie in the tunnel, but they did assist with diverting traffic safely so that Indie would be unharmed on her adventure through the tunnel itself - and once out on the Queens side, the little dog joined the Long Island Expressway and melted into the city scene.
So thoroughly did she melt into that scene that it would be another week before Indie was finally found. She'd stayed on the Queens side of the tunnel and thrown in her lot with a bunch of feral cats who hang out at a warehouse in Queens' Long Island City. A construction worker spotted her in the warehouse and later, seeing one of Angus' many "Lost Dog" posters that she'd devotedly put up around the city, was able to call the number on the poster and reunited Indie and Angus once more.
So Indie is now home - a bit lighter, a bit scruffier, but apparently none the worse for her epic adventure. Let's hope she doesn't take any more trips for a while.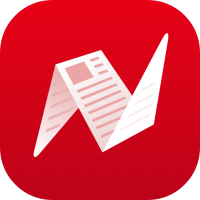 This is original content from NewsBreak's Creator Program. Join today to publish and share your own content.