Depending on who you ask, Ashli Babbitt was either a freedom fighter or terrorist. This dichotomy of views tends to take place along political lines. Ms. Babbitt, who was a 35 year-old Air Force veteran, and QAnon and MAGA Trump supporter, lost her life during the violent insurrectionist siege that occurred on January 6th at the nation's capitol. The carnage resulted in five deaths, more than $500 million in damage, and more than 700 arrests. Such reckless drama also claimed the lives of five capital police officers: four by suicide, and one, Brian Sicknick, due to suffering two strokes.
Ms. Babbitt's case reemerged in the national spotlight on August 27th when Lt. Michael Byrd, the officer charged with shooting her, publicly revealed his identity in an exclusive interview with NBC journalist Lester Holt (https://youtu.be/2fscQ8PYS-A). Lt. Byrd was exonerated of any crime in the incident. During the candid, no holds barred interview, he made it clear that he believed he did the right thing and felt that his actions saved not only his life but also those of U.S. congressmen and his colleagues.
Not above playing politics with such a tragedy, many right-wing pundits and conservative media outlets have eagerly, sinisterly and irresponsibly labeled Lt. Byrd as a murderer who got away with taking the life of a supposedly innocent person. Tucker Carlson, Dinesh D'Souza, The Gateway Pundit, Breitbart.com, American Renaissance, The Foxhole, and other far right outlets have continued to serve such racially tinged catnip to their followers, playing on their most strident fears and resentments.
Certain conservative politicians, such Paul Gosar, have not been above exploiting the tragic misfortune of Ms. Babbitt's death for political gain (https://www.forbes.com/sites/andrewsolender/2021/05/12/gop-rep-gosar-says-ashli-babbitt-was-executed-defends-capitol-attackers/). The truth is that Gosar is seen as among the most extreme fringe members of congress, whose viewpoints are so politically draconian that even his own siblings have denounced him and campaigned against him.
Mary Trump, the estranged niece of the former president, has been one of the few conservatives who has strongly denounced what she sees as the strategic race-based attacks on Lt. Byrd (https://youtu.be/0LBKJ3jwMyY). She has further expressed frustration that more people in the GOP have not come forward to call out such sinister antics. Republican congresswoman Liz Cheney is another republican who has also been critical of the insurrectionists and the regressive politics that have saturated much of the movement. It is a volatile state of affairs.
A factor that has not been brought up (at least in notable detail) is the racial dynamics of the incident. Ashli Babbitt was a White woman, who was fatally shot by a Black man, Lt. Byrd. Moreover, in the eyes of those on the far right, she was viewed as a conservative, patriotic, dedicated, true-blooded, all American lady — the sort of woman who made them proud to be Americans. Her misguided beliefs aside, as they saw it, she was the epitome of American womanhood — the sort of woman many of them would have no problem having their sons, or, in the case of many right-wing men, themselves, marry. Indeed, she would be the quintessential wife or daughter-in-law.
The fact that her death was at the hands of a cosmopolitan police officer, one who was a Black man to boot, was even more enraging and devastating. Such a fact filled them with outrage. For some, such memories conjured up flashbacks of the O.J. Simpson trial of the mid-1990s. For some of you younger readers, primarily those under 35, the issue of race was deeply etched into the fabric of the O.J. Simpson trial. Simpson, a former professional athlete and Heisman trophy winner, was accused of brutally murdering his ex-wife — a blonde-haired, blue-eyed, former beauty queen, Nicole Brown Simpson — and her bodybuilder, waiter friend, Ronald Goldman.
During the course of the trial, certain segments of the mainstream media made every attempt to capitalize on the racial dynamics of the case, portraying Simpson as an oversexed, murderous brute with a long history of violence against his former wife and other women. It was riveting and disturbing drama to witness. Such stereotypes have long been employed to portray Black men as unhinged brutes who must be lashed down at all costs. Indeed, the racially abominable practice of lynching arose from such a perverted ideology.
This tactic was fiercely employed by a number of media outlets during the O.J. Simpson trial. Time Magazine went so far as to darken his face on the cover! Thus, we are seeing large segments of the right-wing media attempt to play on similar emotional and racial anxieties by manipulating long-held historical fears of violent, predatory Black men who "supposedly" pose a clear and imminent danger to the preservation, lives and sanctity of White womanhood. Both Ms. Babbitt and Lt. Byrd deserve better.
Truth be told, no morally decent human being would wish murder on anyone. All of our hearts should go out to the family of Ashli Babbitt and her widower. One can only imagine the level of suffering and grief they must be enduring. That being said, such a tragic incident should not be exploited for racial gain by anyone or a political party. Sad to say, that is what certain members of the right are doing. Shame on them!
Historian, public speaker and cultural critic Elwood Watson, Ph.D., is a professor of History, Black Studies and Gender and Sexuality Studies at East Tennessee State University and the author of the recent book Keepin' It Real: Essays on Race in Contemporary America (University of Chicago Press), available in paperback and Kindle via Amazon and other major book retailers (https://press.uchicago.edu/ucp/books/book/distributed/K/bo40060337.html).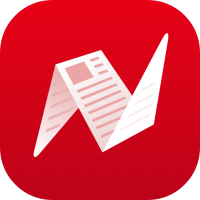 This is original content from NewsBreak's Creator Program. Join today to publish and share your own content.