Think of your mindset as a collection of attitudes, beliefs and behaviors.
Your mindset can be inherited from your family, absorbed from your environment, influenced by your brain-diet or friends, or self-made.
Today we'll be looking at how you can improve your mindset—resulting in feeling better, thinking more clearly, and creating success in your life—no matter what's going on around you in 2021.
First, consider where you want to go. Your brain's reticular activating system (RAS) is designed to help you achieve goals. What do you want to achieve in the last part of 2021?
Once you've done that, think of the end result. Who will you be when you've achieved that goal? What will you feel like? How will you hold your body? What will you think about yourself? What new goals and pressures will you experience? What new habits will you have had to develop to reach that end goal? When specifically will you have achieved this goal?
After you've written down the answers to these questions, you'll see you've created a target to aim at.
Now, ask yourself: what inner and outer resources did I have when I achieved that (future) goal? This is basically a thought experiment and it creates amazing results. You're not asking yourself as you are today, because the you of today hasn't achieved the goal yet.
Instead, you're asking the you of the future. When you have your list of inner resources (like courage, empathy, discipline) and outer resources (like time, a job that pays you, friends), you'll see how you can change your mindset today to start embodying these qualities as you head toward your goal.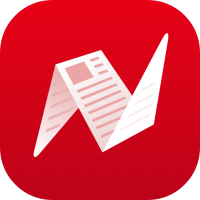 This is original content from NewsBreak's Creator Program. Join today to publish and share your own content.