Shortly before 2 pm on Monday a man was reportedly shot at West Ln & E March Ln in Stockton.
Police received a report of a man that was shot in front of Taco Bell. The man reportedly had a gunshot wound on his chest.
Further information on the victim, crime, and suspects is currently unavailable. This report is in progress.
Crime in Stockton
Stockton Police Department released crime statistics via their Twitter account (@StocktonPolice) last week.
The statistics cover May 2021.
In May, there were 4 criminal homicides and 15 in the year as a whole (as of that previous reporting date).
There were 9 accounts of rape and 52 in the year to date.
There were 44 reports of robbery in May and 297 total for the year of 2021 so far.
Aggravated assulats increased in May by almost 16%, from 263 reports in April to 304 in May. This year so far there have been 1,332 reports of aggravated assault.
Burglaries sharply declined in May with a nearly 32% decrease from the previous month. There have been 707 burglaries reported in Stockton in 2021 thus far.
Larceny-theft increased by 11.8 percent month-over month. So far there have been 2,191 reports of this crime in the local area.
In May, 112 cars were reported stolen, a 6.7% increase over the previous year. In 2021, 536 vehicles were reported stolen between January and May.
In total, there were 361 violent crimes (a 10.7% increase month-over month) and 689 property crimes (a 1.5% increase month-over month) in May in Stockton. Crime overall has increased by 4.5%.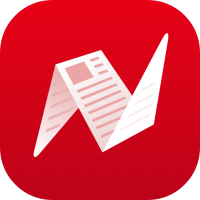 This is original content from NewsBreak's Creator Program. Join today to publish and share your own content.