Shorty before 9 pm on Monday, police reported they were pursuing a vehicle at Glenoaks Blvd & Vaughn St.
They requested additional units and a helicopter as they headed westbound, pursuing a gray Chevrolet Tahoe Police with license plate FLORE13.
Police advised they were heading southbound on Herrick Ave from Brownell S.
Minutes later, police advised they had one suspect is in custody. An additional officer was pursuing a second suspect.
The second suspect was running northbound near Glenoaks Blvd & Van Nuys Blvd.
Police requested additional units to help block traffic in the vicinity.
A 911 caller reported an officer required assistance following a vehicle collision near Glenoaks Blvd & Van Nuys Blvd.
After the accident, police had the second suspect in custody.
Citizen app user video showed multiple officers on the scene.
Just eight days ago, a man was fatally shot by LAPD in Pacoima after a car pursuit and crash. The man was fleeing from a traffic stop.
Crime in Pacoima
Crime in Pacoima is lower than Los Angeles (Pacoima: 2,164 incidents of crime in 2019 compared to Los Angeles: 3,115 and California as a whole: 2,772, all per 100,000 people, compared to national average: 2,489 per 100,000 people.)
According to Area Vibes, Pacoima crime rates are 13% lower than the national average. Violent crimes in Pacoima are 63% higher than the national average. In Pacoima you have a 1 in 47 chance of becoming a victim of crime. Still, Pacoima is safer than 41% of the cities in California.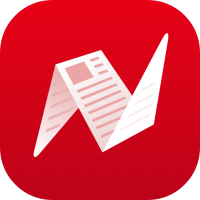 This is original content from NewsBreak's Creator Program. Join today to publish and share your own content.