An explosion rocked South Central LA and shattered windows at a laundromat on Wednesday night at 713 E 27th St.
According to an update from LAFD's official website, injuries include nine police officers and one ATF (Bureau of Alcohol, Tobacco, Firearms and Explosives) agent. All have minor injuries.
It's unknown what caused the explosion. But, according to an update on Los Angeles Police Department's official Twitter page, bomb squad officers were in the process of seizing over 5,000 lbs of illegal fireworks.
Police on the scene requested backup to set up a perimeter after the explosion injured a woman. A bomb squad and first responders arrived on the scene.
Shortly after, police reported an additional three people were injured in the explosion, then another two. The explosion caused structural damage to the building, which was thereafter evacuated. Medics on site worked with the fire department to transport victims to the hospital.
One individual had burns on her body.
Firefighters reported there was a gas leak at a residence nearby.
Firefighters reported five police officers were being assessed by medics and some were getting transported to hospitals.
They checked houses nearby for any more people injured or any gas leaks and shut down utilities to houses surrounding the explosion site.
According to LAPD's official Twitter page, some of the illegal fireworks were being stored in a bomb squad trailer.
The update from LAFD also stated six civilians were transported to hospitals, three with serious injuries, and three with minor injuries.
The update from LAFD's official website reported that LA Building and Safety evaluated several homes impacted by the blast to make sure they were structurally safe.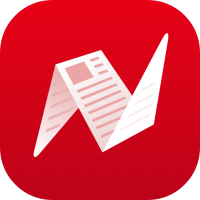 This is original content from NewsBreak's Creator Program. Join today to publish and share your own content.