At 10 am on Wednesday police received a report that a person stole a silver Nissan Frontier at 17319 Weddington St in a carjacking incident.
Police were told that the license plate of the vehicle is 7L03421.
Firefighters received an additional unconfirmed report of a person struck by a vehicle at the same location.
Whether these incidents are directly related is unknown.
The address reported for this incident was changed to Lindley Ave & Napa St.
Police advise that they found the vehicle on the road and pursued it to Lindley Ave and Napa Ave.
Police advised that they ended the pursuit at this intersection.
No further information is available on the suspect or the crime.
Carjackings in Los Angeles
Motor vehicle theft has increased 3.2% over last year according to the Los Angeles Police Department.
Year to date there have been 10,396 auto thefts compared to 9, 424 in 2020. This is a 41% increase from 2019.
More information is available here.
In 2020, the city of Los Angeles saw an overall reduction in crime by 9%, but a 36% jump in homicides and 41% jump in victims shot.
The City of Los Angeles Police Department offers resources to help prevent auto thefts. Here are some of their tips:
Never leave your car running unattended, even to run into a business, store, etc.;
Never leave any keys in the car or ignition, inside a locked garage, or in hide-a-key boxes;
Always roll up your windows and lock the car, even if it is parked at home;
Never leave valuables in plain view, even if your car is locked. Put them in the trunk out of sight;
Always park in high-traffic, well-lighted areas, when possible;
nstall a mechanical device that locks the steering wheel, column, or brakes. These devices will deter some criminals;
Investigate the purchase of a vehicle theft tracking/security system, especially if you own one of the frequently stolen model vehicles;
Never leave personal identification documents, vehicle ownership title, or credit cards in your vehicle;
Copy your license plate and vehicle information (VIN) numbers on a card and keep them with you. If your vehicle is stolen, the police will need this information to take a report; and,
If your vehicle is stolen, report it to the police immediately.
Remember, there is no guarantee that your car will not be stolen, but taking precautionary measures can minimize your chances of becoming the victim of auto theft.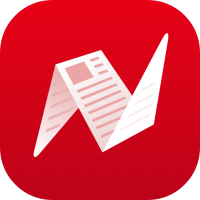 This is original content from NewsBreak's Creator Program. Join today to publish and share your own content.