At noon an incident involving police officers chasing a suspect on foot was reported at 31st Ave & Geary Blvd.
Police requested additional units for an unspecified incident as they continued pursuing the suspect on foot.
At 12:10 pm, police had one suspect in custody.
They requested an additional unit for traffic control.
The police report on the incident is not clear if there are any outstanding suspects. The suspect in custody fled from a vehicle before being apprehended in a foot pursuit.
Police blocked traffic on 32nd Ave and Geary Blvd.
Police advised that the suspect was wanted in relation to possible vehicle burglary.
A Citizen app user's video showed a vehicle crashed into a tree at the scene.
Further information on this chase is not currently available, nor is there information on the nature of the crime.
Foot Pursuits in San Francisco
The South San Francisco Police Department offers a comprehensive policy document on various types of enforcement.
Here is some of what the document outlines regarding foot pursuits, a traditionally risky activity for police officers and those pursued.
"The safety of department members and the public should be the primary consideration when determining whether a foot pursuit should be initiated or continued. Officers must be mindful that immediate apprehension of a suspect is rarely more important than the safety of the public and department members.
Officers may be justified in initiating a foot pursuit of any individual the officer reasonably believes is about to engage in, is engaging in or has engaged in criminal activity. The decision to initiate or continue such a foot pursuit, however, must be continuously re-evaluated in light of the circumstances presented at the time.
Mere flight by a person who is not suspected of criminal activity shall not serve as justification for engaging in an extended foot pursuit without the development of reasonable suspicion regarding the individual's involvement in criminal activity or being wanted by law enforcement.
Deciding to initiate or continue a foot pursuit is a decision that an officer must make quickly and under unpredictable and dynamic circumstances. It is recognized that foot pursuits may place department members and the public at significant risk. Therefore, no officer or supervisor shall be criticized or disciplined for deciding not to engage in a foot pursuit because of the perceived risk involved."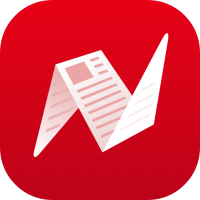 This is original content from NewsBreak's Creator Program. Join today to publish and share your own content.