At approximately 9 pm on Monday a fire was reported at 6204 Vista del Mar and prompted evacuations.
Firefighters on scene reported seeing smoke rising from the third floor of an apartment building.
Firefighters confirmed that an apartment on the third floor was on fire. Crews worked to extinguish the fire and determine any possible risk of spread.
Firefighters then evacuated residents in the building.
Minutes later, firefighters reported that they were active on the roof attempting to open windows and ventilate the hallway to aid it getting to the source of the flames.
Firefighters reported that they searched and cleared the second floor of the building, meaning that there were no signs of the smoke or flames having spread to the floor below.
According to an update provided by LAFD's Twitter account, the fire is believed to have been cooking-related.
There were no reported injuries as a result of this fire. Further information on the fire's cause and spread is currently unavailable.
Fire Causes and Facts ahead of July 4
While this incident is unrelated to fireworks, the timing of it reminds local residents it is a good time to consider fire safety.
According to the Los Angeles Fire Department, in 2011, an estimated 17,800 reported fires were started by fireworks. These fires resulted in an estimated 40 civilian injuries and $32 million in direct property damage, with no reported fire deaths.
During 2007-2011, 91% of the average of 19,700 fires associated with fireworks per year occurred outside any structure or vehicle. The largest numbers of these outdoor fires associated with fireworks involved grass fires (6,800 per year), brush fires (4,500), dumpster fires (1,700), unclassified or unknown-type natural or vegetation fires (1,300) and other outside trash, rubbish, or waste fires (1,200).
Using 2000-2010 data, the risk of fire death relative to hours of usage is higher for fireworks than for cigarettes. On Independence Day in a typical year, fireworks account for two out of five of all reported fires, more than any other cause of fire.
Follow me to see more articles like this.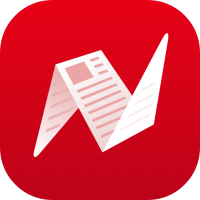 ...
This is original content from NewsBreak's Creator Program. Join today to publish and share your own content.