Early Monday morning, an armed robbery was reported at Valero gas station.
Police arrived on the scene at 73rd Ave and Bancroft Ave, later changed to 7225 Bancroft Ave, to find that the suspect had stolen a wallet, an ID, and a necklace.
The suspect was armed with a black handgun.
Further information on the crime is not available at this time.
Crimes at Gas Stations in Oakland
Earlier this year, in March 2021, Mercury News reported on another Valero incident.
A 29-year-old Vallejo man was fatally shot at an East Oakland gas station.
The shooting happened at about 2:26 a.m. at the Valero gas station in the 2200 block of East 12th Street.
Police said the man was sitting in a parked car near some pumps when he was approached by someone from outside who shot him multiple times.  He was pronounced dead at the scene.  The shooter fled before police responded.
Gun Safety in Oakland
According to the Oakland Police Department Twitter, there were 140 ShotSpotter Activations reported from the past week, June 21-June 27. There were 53 instances of gunfire. This year officers have recovered 580 firearms. OPD encourages residents & businesses to consider installing security cameras as well as alarms.
This same week, there were five lives lost to violence. While there was no homicide in this crime, it is worth noting that OPD has investigated 65 homicides this year so far compared to 35 this time last year. There were 53 instances of gunfire. OPD officers recovered 28 firearms 580 YTD. There were 55 robberies. "We must come together as a city to end the violence," said OPD.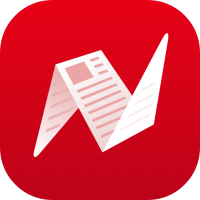 This is original content from NewsBreak's Creator Program. Join today to publish and share your own content.