A magnitude 3.9 earthquake shook Berkeley, Oakland, and surrounding areas on Monday evening, according to the U.S. Geological Survey (USGS).
The epicenter of the earthquake, which was reported at 6:29 p.m., was established near Lake Chabot in San Lorenzo, one mile from Ashland.
The quake originally was listed as magnitude 4.2 but was later downgraded again to 3.9.
According to Berkeleyside, forty minutes after the earthquake, more than 8,000 people had filed reports with the USGS saying they had felt the earthquake.
KGO TV's meteorologist Drew Tuma Tweeted that the earthquake appeared to have originated on the Hayward fault, a 74-mile-long Faultline in the earth's tectonic plates.
According to the Berkeley seismology lab, the Hayward fault is probably the most dangerous of all the Bay Area faultlines. It has a 31.7% chance of rupturing in a 6.7 magnitude earthquake or greater in the next 26 years. The Bay Area has a 63% chance of having at least a magnitude 6.7 earthquake in the same time period. Therefore, it is essential that every citizen in the area take a few moments and make sure they know what the potential hazards are, and what they can do to prepare.
The last major earthquake (over 7.0) on the Hayward fault was in 1868. This was before the 1906 earthquake in San Francisco, which occurred on the San Andreas Fault.
Given the likelihood of a major earthquake in the Bay Area, if you don't already, consider putting together a go-bag for emergencies with backup supplies.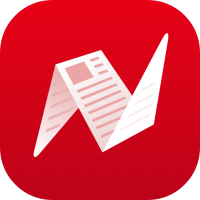 This is original content from NewsBreak's Creator Program. Join today to publish and share your own content.