At 7:25 pm on Monday a suspect attempted to escape from police in a vehicle near San Fernando Rd & Clybourn Ave in Glendale.
Police used helicopters and other resources to catch up to the suspect as they headed down San Fernando Rd. toward Allegheny St. The vehicle continued northbound on San Fernando Rd. toward Montague St. with police pursuing.
According to an air unit, police on the ground were able to deploy spike strips successfully in attempts to slow down the vehicle.
The vehicle stopped at a light at Desmond St. and San Fernando Rd, then continued onto Truman St. and Hubbard St.
Police advised that the suspect's vehicle started smoking from its left side. Despite the potential damage to the car, the car continued eastbound on Hubbard St. then southbound on Foothill Blvd. near Paxton St. before getting on the I-210 W.
With the chase still on, an officer reported that the suspect was now riding on one of his wheel's rims as the pursuit continued.
An officer advised that the suspect was losing control of the vehicle as the chase continued eastbound to Dunsmore Ave & Foothill Blvd.
Thirty minutes later, the vehicle pursuit is reportedly at an end.
As of this writing, police are attempting to surround the vehicle where the pursuit came to an end as the suspect remains barricaded and uncooperative inside the vehicle.
This situation is currently developing. Avoid the area and contact police if you have any additional information about this car chase.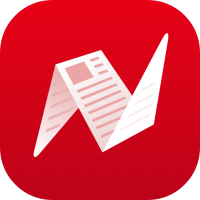 This is original content from NewsBreak's Creator Program. Join today to publish and share your own content.