At 11:30 am on Sunday police received a report of two men armed with guns at 4106 N El Dorado St. in Stockton.
Minutes later, police arrived on scene to investigate further information that the suspects were walking toward Dunkin' Donuts nearby, at 6107 N El Dorado St.
Police were able to detain one of the suspects. It was originally believed there were only two suspects. The other suspect fled southward, went into what was initially reported to be a liquor store, then refused to come out of the store.
Police advised that the suspect was inside Stockton Smokeshop & Vape fifteen minutes after the initial report.
Police then evacuated employees from the nearby Discount Dollar Store. Two employees left the store.
With some confusion as to where the man was, a liquor store, the Discount Dollar Store, or somewhere else, Stockton police advised that the situation was continuing to develop and it was unclear where the armed man, the second suspect, was.
Officers found a pellet gun inside the store. It is unclear if this was the suspect's weapon.
The police officers reportedly detained the man.
Then, less than an hour after the initial report, Police received an additional update stating a suspect may still be in the park. Earlier information stated the second suspect was detained, this may be incorrect. Further information is currently unavailable.
In October 2020, a 21-year-old man was shot in the parking lot behind Stockton Skatepark on El Dorado Street. The victim reportedly suffered non-life-threatening injuries and was transported to an area hospital.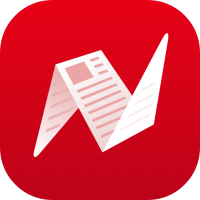 This is original content from NewsBreak's Creator Program. Join today to publish and share your own content.