Just before 5:30 pm on Sunday, a fire was reported at 1075 Market Street in San Francisco's SoMa area at San Francisco's National Hotel, next door to American Conservatory Theater's Strand Theater near Civic Center BART Station.
This building is an apartment building in the heart of downtown San Francisco.
Smoke billowed from the 8-floor, 90-unit building and stretched across the street.
Firefighters, via the San Francisco Firefighters Local 798 Twitter account, posted a video showing visible flames coming from the lower back side of the building in the 600 block of Odd Fellows Way shortly before 6 pm.
The scene around a nearby tobacco store was blocked off.
Firefighters arrived on scene and classified the blaze as a two-alarm fire, requesting additional units to assist in containing the fire.
The building was evacuated with no injuries reported, and the Red Cross is offering the residents support, according to a 6:26 p.m. tweet by District 6 Supervisor Matt Haney. 
The fire is under control but still being extinguished, Haney said. According to the Tenderloin Housing Clinic website, the National Hotel has 90 units of permanent supportive housing for San Francisco citizens who previously faced chronic homelessness. 
Citizens nearby should close their windows.
Fires in SoMa
Almost exactly one year ago, in July 2020, a massive five-alarm fire burned through SoMa. The fire burned six commercial buildings, displaced three residents and left one firefighter hurt.
"We have two buildings that are completely destroyed to the ground. The remaining buildings have severe damage, with one to two of them possibly requiring being demolished and the remaining ones with moderate to minor damage," Lt. Baxter said of that fire.
Follow me to see more articles like this.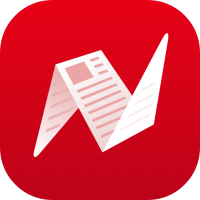 ...