Photo by Dave Hoefler on Unsplash
Shortly after 10 pm on Tuesday, April 6, an out-of-control house fire was reported at 814 20th street in Oakland near uptown.
Two minutes later, firefighters arrived on the scene to find the house fully engulfed in flames.
Firefighters immediately set to work evacuating surrounding homes, which are now at risk of being in the fire's path.
Firefighters then evacuated the home and fought the fire from a defensive position.
At 10:20 pm, firefighters called a third alarm and requested more resources to fight the fire.
By 10:50 pm, firefighters reported that the fire is threatening two adjacent homes.
Video footage shows flames reaching into the sky. Footage showed the house was visible from the freeway.
It's unknown if anyone or any pets have been harmed in the fire. This story is developing and is breaking news.
A three-alarm fire call will bring triple the amount of firefighters, trucks, and equipment to the scene of the fire. Any fire alarm dispatch that goes past 2 is considered a very big fire that could take considerable time to completely extinguish.
A three-alarm fire requests about sixty firefighters to the scene.
A History of Alarms
According to Wikipedia, the system of classification comes from the old tradition of using pull stations to alert the local departments to a fire in there are. The "box" would send a message to all local stations by telegraph that there was a fire, indicating the intensity by number. A firefighter could consult a codebook and use a system like Morse code to send messages back requesting for more help. For example, a code commonly used throughout the US was four rings, a pause, and another four rings (known to fire alarm specialists as "Code 4-4" or simply "4-4") to indicate a particularly intense fire, giving rise to the phrase "four alarm fire" (source)
Follow me to see more articles like this.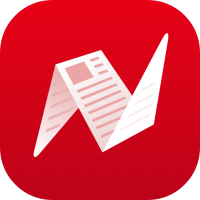 ...