Photo by Ellie Bozmarova
This story is a fiction piece, and it was created from my imagination.
Preschoolers Break Out
On Wednesday, December 23, 2020, five hundred preschoolers ripped off their headphones, stormed out of their Zoom classrooms, and took to the streets.
All around the Bay, preschoolers who love musical theater are protesting the lack of opportunities to perform Christmas songs and skits this pandemical holiday season.
Having been raised by Bay Area parents, these children, though they are still growing teeth, know that protests are the way to get things done. They know, too, that protests happen in Berkeley.
But how did this actually happen?
Four-year-olds from everywhere gathered. They rode empty BART cars, hailed casual carpool cars, and some even ordered their parents to drive them.
Thanks to virtual classrooms, they'd been in the chat for weeks, sending the same message: "GATHER ONE N ALL. WE SING NOW XMAS SANTA IN BUKLEE."
They came all the way from San Bruno to Milpitas to Marin to Baypoint.
All the way to Berkeley.
The March/Parade
The march started at the Berkeley Playhouse, also known as the Julia Morgan Theater. The theater normally offers all kinds of camps and plays and things musically-minded children love.
Children waddled and stomped up College Avenue, all the way to UC Berkeley's campus. This was a very long walk, and some of them needed breaks. Helpful neighbors and parents with classic red Radio Flyer wagons let kids take turn sit in them. They paraded while they marched. Truly a next-gen protest move.
While they marched, the preschoolers sang to their hearts' delight. Songs like the Elf soundtrack and other things like that.
One child tried singing "Baby, It's Cold Outside" and were promptly shushed because that song is vile even if it's nice on the ears.
What They Want
The children were and are pushing for more rights. The right to sing. The right to dance. The right to wear an uncomfortable costume against their will.
These changes, they believe, must come from the state rather than their parents. "We want the right to collectively bargain," one child said. "And the family unit is inherently oppressive to little kids."
Well put.
While children will remain children and need the care and support of adults, these children really did paint the town cheerful with their noisy jabbering and clumsily drawn signs.
Here are some of the signs we saw on the very slow march up to Berkeley.
GIV US R RIGHTS
I LUV SANTA
XMAS IS LAME
MERRY XMAS OR ELSE
CRNAVYRUS SUX
LET ME SNG ELF
ELF
SANTA
XMAS
BRR
IM AN ELF
BE A SANTA
IT'S BEGINNING TO LOOK A LOT LIKE TOTALITARIANISM
To name but a few! These children inspired a flock of Santas to join the march, though none of them were musically talented at all.
Local theater director and playwright Dolores Elmij wept as she saw the children. "If only we could have written a protest-related musical this year. We completely dropped the ball."
The Non-Christmas Cohort/Peace On Earth
What about the non-Christmas observing children?
There were many! Children who celebrate other holidays like Hanukkah and Kwanzaa and interfaith pagan things were also there, though they wore different colored clothing, almost like they were in different gangs.
However—
The preschoolers' protest was a beautiful example of groups coming together as a single unit in the name of a single purpose. It was incredible to behold.
Why All The Collage Movies?
In true Christmas fashion, a bunch of celebrities got together to film a random collage movie with storylines that all merge at the end alongside the children.
Called "Lifetime Presents: Blue Blue Christmas" starring white people, the film will be on Netflix or wherever Lifetime movies go later this week.
The preschoolers, though they were technically extras in the film, were paid absolutely nothing, even though some had speaking lines.
Upon learning this, one child shouted, "We must organize further, comrades!"
The children shouted hoarsely, leading bystanders to wonder if they'd been underestimating the intelligence of little kids for way too long.
"Even with TVs and Nintendos and iPhones and Zoom and whatever else, these kids are really smart. Or maybe because of these things? I don't know. I can't use any of them," Said one curmudgeonly non-TV-owning Berkeley resident.
Fraternizing
As the children approached campus, they were greeted by drunken fraternity members singing Christmas carols.
In a beautiful can-only-happen-in-a-Lifetime-movie moment, fratstars and little elves sang side by side. Some even had cool dance movies they'd learned in musical theater camp in years past.
"It's beginning to look a lot like Christmas!" Rosy-cheeked little cherubs sang next to rosy-cheeked drunkards.
All along Telegraph and Bancroft, people stood in line to social distance-dly watch this protest-turned-musical spectacle.
CREAM handed out free ice cream sandwiches which everyone ate after rubbing the cookies with hand sanitizer.
"Even this year, it really is the most wonderful time of year," said Bradley Cooper on his filming break, wearing head-to-toe white glitter.
Parents Respond
What did parents think of this development? "Honestly, these kids have been so cooped up all year, I think they needed a little walk." Said one parent.
"What an amazing opportunity for them to practice civic engagement and their first amendment rights!" Said another.
"We have no idea how they got here and they're never coming to this dump of a city again, maybe unless they get into Berkeley and even then, we'd prefer Stanford," Said a parent from Danville.
What's Next?
Do the preschoolers feel they've created meaningful change?
"We're going on a hunger strike next," a little child wearing candy canes said. "Candy only." Their face turned so serious I thought they'd pop a vein.
All in all, it sounds like the fight will continue with preschoolers around the Bay fighting for the right to spend hours in rehearsals then be really uncomfortable in front of friends and family.
"It's tradition," said a child and parent together.
And this year, isn't it all about finding new ways to recreate old traditions? We at this fake publication are rooting for these magical, musical kids.
Follow for a comedic break from the news.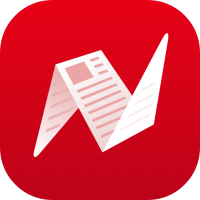 ...