Halloween will be here before you know it and many parents are wondering what the best way is to celebrate the holiday safely this year. COVID-19 makes traditional trips around the neighborhood for candy less safe than in years past. But, we still want the kids to be able to have fun this year on Halloween.
Halloween in Vermont
Halloween is all about dressing up in costume and getting candy - at least that's what most kids think Halloween is all about. Traditionally, this has meant going from door to door in your neighborhood with a bag asking people to drop a candy bar or two in as a treat.
But, with COVID-19 in the picture, not all parents feel comfortable allowing their kids to bring home candy and treats that have been handled by potentially dozens of strangers.
According to the CDC, COVID-19 can remain on surfaces for up to three days. And, there aren't many kids who want to wait three days to sample their Halloween candy, Although, that is certainly one option.
For parents who wanted a bit more control over the treats their kids were eating, home Halloween parties were also an option. This way parents could provide treats and their children could invite few close friends to the party dressed in costume. This may still be an option for those with a close circle of friends. Since it's bound to be cold at that point, masking inside would be the safest option.
If you'd prefer to take your kids out for the night, here are events that you may want to consider. Please observe all safe COVID-19 practices if you do choose to attend.
Rotary of Charlotte, Shelburne & Hinesburg Halloween Parade on October 31 from 2 PM to 4 PM - Falls Road, Shelburne
Billings Farm Museum Family Halloween - October 24 from 10 AM to 5 PM - Children in costume admitted FREE to Billings Farm & Museum! Costume parades, Halloween activities and games, and tractor-drawn hayrides happening all day. 69 Old River Rd, Woodstock
Pumpkins in Pomerleau Park community carve event on October 25 in Newport. The event will be held from 9 AM to 2 PM. Find out more.
The Children's Room Halloween Party in Waterbury. The exact details of this annual event are still being worked out. Check with them in October for specifics.
The Vermont Pumpkin Chuckin Festival is being held on September 25th this year. 11 AM to 4 PM features three rounds of competitive pumpkin chucking. Also, be sure to check out the chili cook-off and kids' activities. Stoweflake Mountain Resort in Stowe.
Rutland Vermont Halloween Parade on October 30th. The Line Up is at 5:30 PM and the Parade is at 6:30 PM. Find out more right here.
Sadly, it appears that many events in the area have been canceled amid COVID-19 concerns. But, as it gets closer to Halloween more towns and organizations may be announcing more events.
Check with local schools and town offices to see if there are additional events in your area.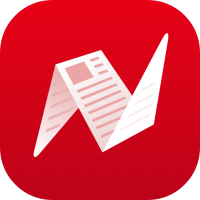 This is original content from NewsBreak's Creator Program. Join today to publish and share your own content.