If you're like most people, you don't have a lot of time to travel. You want to get away from it all and enjoy nature without having to spend hours on the road. Check out one of the best swimming holes in Vermont.
Explore Warren Falls in Vermont
The Mad River Valley is just 4 hours north of Boston but feels like it's in another world. Here you can relax and swim with your family and friends while enjoying the sights and sounds of this beautiful place.
This natural spring and swimming hole has been used for years as a healing place because of its soothing effects on troubled minds and bodies. Whether you want to take a dip or just listen to the calming sound of water flowing over rocks, this is definitely a spot you will want to add to your bucket list.
Enjoy the last few weeks of summer. There is nothing more quintessential than the fresh air and outdoor fun in Vermont. This year, make sure to add a visit here to your list of activities before it gets too cold out there because who knows when you'll get another chance?
The pool beneath the falls is not drinkable but allows visitors to view, slide, jump and relax while surrounded by nature. This place may be the heart of Vermont because it's part of being one with nature.
Not far from the town's center is Warren Falls, a popular swimming spot for both adults and children alike. It serves as an excellent natural water spa that allows you to relax and enjoy your afternoon.
Can I dive there?
With calm rapids cascading over well-worn rocks and into a deep blue pool, the real question is: Will you brave the cold water and take a dip?
The Falls are a local summertime tradition that no one should miss. The giant rocks double as diving platforms at various heights for everyone to enjoy, and the water is crystal clear with depths from 1-10 feet rendering it perfect for swimming or cliff jumping.
How can I access the falls?
There are waterfalls that you can get to easily from the parking lot. The walk through the woods is short and easy, making it perfect for families with small children or elderly people who aren't up for a strenuous hike.
When choosing where to jump or dive at Warren Falls, take a lesson from the locals and watch what they're doing. Be sure to wear shoes as the bottom is rocky and can be sharp to bare feet.
How do I get there?
The parking lot for the falls is on Route 100 and it's about 8 miles south of the intersection with 17. The path down to base will be right there, so make sure you follow that!
What to do in Warren Vermont?
Visitors to Warren, Vermont will notice its beautiful countryside and natural features. The town is located in Washington County. Visitors can walk down Main Street lined with shops selling items like local cheeses, coffee beans, and homemade bread.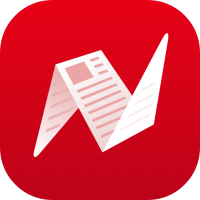 This is original content from NewsBreak's Creator Program. Join today to publish and share your own content.