If you're looking for something different to do this weekend, why not take a drive to Quechee, Vermont? September 3 through 5 is the annual Quechee Hot Air Balloon Festival and it's a sight to see!
Quechee Hot Air Balloon Festival in Vermont
The skies will be filled with hot air balloons as the annual Quechee Hot Air Balloon, Craft & Music Festival gets underway. The festival is a long-running tradition in New England and brings together all kinds of fun activities for people to enjoy while enjoying an event that features beautiful views from above.
This festival will be an event that you don't want to miss. You can come to see up to 20 hot air balloons, with five flights scheduled throughout the day of festivities and additional tethered rides too!
Don't miss out on the fun at this year's art festival! Enjoy continuous music and entertainment, over 50 craft artists and commercial vendors, several interactive activities in the Free Kids Zone.
All of this is accompanied by plenty of festival food, as well as a beer and wine garden. There will also be some other surprises on-site so you can't miss out!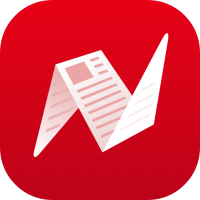 Admission
You can purchase tickets at the gate. Admission is good all weekend with one ticket purchase. There are no advance ticket sales so you must buy tickets at the gate.
Admission prices are $15 to $20.
Hours of operation
This event is open from Friday at 3 PM and Saturday and Sunday at 5:30 AM. Sorry, no dogs are allowed on the festival grounds.
When do the balloons go up?
Of course, the best part of the festival is watching the balloons go up. If you agree, you can see them on Friday at 6 PM and Saturday and Sunday at 6 AM and 6 PM.
Keep in mind that Hot Air Balloons are wind and weather permitting. They will only be visible at the festival during the above ascensions times. If you want to watch them, be sure that you buy tickets so you get the best view.
What are tethered rides?
A Tethered Balloon Ride gives riders a taste of Ballooning while being held down by long ropes. The balloon floats up to 50 feet in the air and is great for small children or elders who want to experience this adventure but aren't able-bodied enough to ride on their own.
What are ascension rides?
An Ascension Ride takes between 30-40 minutes with the whole experience taking about 2 hours. The balloons take off together and soar hundreds of feet in the air, gracefully moving over Quechee's landscapes while offering views of Vermont.
Come to Quechee, Vermont September 3rd through the 5th and see hot air balloons in all shapes. You can even get a ride on one! The event takes place at the Village Green in Quechee, Vermont.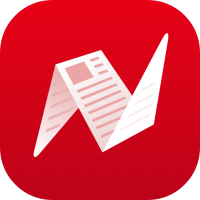 This is original content from NewsBreak's Creator Program. Join today to publish and share your own content.