The weather this year in Vermont has been nothing if not unusual. We began the summer with hotter than average temperatures much earlier than normal. Instead of enjoying comfortable days in the high seventies or low eighties, many Vermonters were shocked by day after day of temperatures in the 90s. While this may not seem unusual for those of you in other areas of the country, this isn't the norm for Vermont.
More Flooding in Vermont
As the summer continued, temperatures continued to be hotter than normal and residents were also noticing more rain than normal. Existing low-lying areas that typically only flooded in the spring were not draining properly causing swamps where none existed previously.
History of flooding in Vermont
Flooding isn't unheard of in Vermont. The Great Vermont Flood of 1927 occurred when Vermont experienced 150% more rainfall than normal. It was the greatest natural disaster Vermont had ever experienced.
Flooding was also experienced during Tropical Storm Irene in 2011 when a large tropical cyclone moved northward across coastal New Jersey, New York, southwestern New England, and eventually into the Connecticut River Valley of Vermont.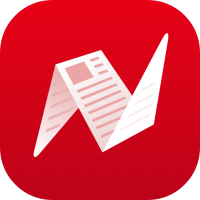 Where are floods most likely in Vermont?
With all of the extra rain in Vermont this year, here are a few areas that most commonly flood. Take a look around your community and your home to see which of them applies to you.
Flash Flooding
Flash flooding occurs when there is a rapid and extreme increase of water flow in an area that typically does not have running water. This often happens during storms or heavy rainfalls, which causes the excess amount of liquid to accumulate rapidly on roads, making it difficult for people driving by in their cars. Manchester and Bellows Falls have both seen flash flooding this year.
River Flooding
River flooding occurs when increased precipitation and runoff cause river levels to rise above their banks or the edges of their main channel. When this happens, areas that are normally dry become inundated with water. Rivers that commonly flood in Vermont include Otter Creek, the Winooski River, and the White River in Stockbridge.
Ice Jams
A build-up of debris or ice can cause a blockage in the water flow, which causes flooding and destruction to the surrounding areas. Ice Jams have been experienced in Coventry, Johnson, Lyndonville, and Swanton.
Snow Melt
The spring is the most dangerous time of year for flooding due to snowmelt. The ground becomes saturated with water from melted snow and rapidly rising temperatures quickly turn this into flowing rivers, overflowing their banks in some cases.
If you're concerned about flooding in your area, make sure that you tune into the National Weather Service to stay on top of weather alerts. I also recommend investing in a weather band radio or an NOAA Weather Radio to stay safe.
You can also tune into these radio stations for emergency broadcasts. And, sign up for Vermont Alerts to receive alerts on your cell phone.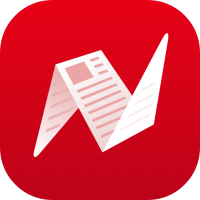 This is original content from NewsBreak's Creator Program. Join today to publish and share your own content.