Industrial designers work hard to make things that are both beautiful and functional. By seeing how they do this, we might think about what we use every day. It is important that we reduce our culture of throwing away things like plastic bottles, paper cups, and other trash because it harms the environment.
Madsonian Museum in Waitsfield Vermont
The Madsonian Museum is an innovative and interactive museum that was founded by a man with the lifelong dream to honor top designers in various industries.
The 2,000-product collection features items ranging from household supplies to vehicles which are displayed on rotating exhibits throughout the year for visitors of all ages and interests.
What is industrial design?
Industrial design is the process of designing and making things, like furniture or packaging, with a focus on aesthetics. Industrial designers are concerned with knowing how various materials will work together in order to make well-made products.
What does the museum contain?
The museum's collection features work by many designers, including some of history's most eminent: Frank Lloyd Wright, Frank Gehry, Ludwig Mies Van der Rohe.
Aalvar Alto and Raymond Loewy are also acknowledged for their contributions to 20th-century design and architecture with this permanent exhibition in Waitsfield Vermont.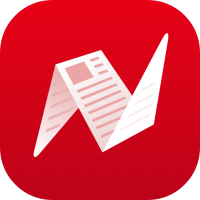 The museum highlights products that are not only functional (like typewriters or fans), but also beautifully designed. It also highlights different design periods in our history so visitors can appreciate how much our preferences have changed over the past hundred years.
A few of the current exhibits contain chairs from Charles Eames as well as antique fishing and golf gear. Sports fans will really enjoy the antique sports equipment in the collection.
The collection also includes vintage items from Coca-Cola, antique vehicles, toys, and more.
Vermont Madsonian Museum Founder
Architect and designer Dave Sellers, the founder of The Madsonian, got his start at Yale University. He has since completed projects all over the world while also being named one of Architectural Digest's top 100 architects.
History of the Museum
The Madsonian Museum opened its doors in 2011 as a result of the founder's lifetime goal to celebrate world-renowned industrial design talent through items collected over several decades spanning multiple countries worldwide.
Today this eclectic exhibit rotates regularly and highlights new products such as BMW, Cord, Ford, GE, Electrolux, LEGO, Lionel, Chrysler, and RCA.
The collection is housed inside a village home that was previously a blacksmith shop. The address is 45 Bridge Street in Waitsfield, Vermont. And they are open Friday, Saturday, and Sunday from 12-4. Or, you can call for a private appointment.
Rent the Home Run House Project
In 2018, Madsonian Museum founder David Sellers designed and built a project in rural Warren Vermont he called the "Home Run" house. Designed to endure for 500 years this home is an example of innovative design and sustainability. His hope is that other architects can learn from this construction.
Visitors can rent out this home which includes a living wall of self-watering plants, a sliding wall for indoor and outdoor living, and walls that are flexible and allow you to change the room's design.
Bring the kids!
Bring the kids along when you visit the Madsonian Museum of Industrial Design in Waitsfield. They will enjoy the hands-on kids' play area that has items specifically added to appeal to children. Their Lego display is lots of fun.
For more information about this unique Vermont museum, contact them to find out about their group rates and when you can stop by. Their phone number is 802-496-6611.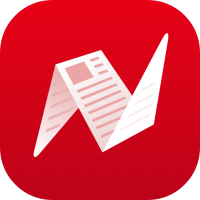 This is original content from NewsBreak's Creator Program. Join today to publish and share your own content.