Vermont is a state with a rich and rewarding historical heritage. It boasts an exceptional collection of historic sites that are well preserved to provide you the opportunity for exploration of its cultural past without ever leaving your home state.
Historic Vermont Sites
With sites that range from prehistoric encampments to pivotal Revolutionary War Sites, Vermont's historic places chronicle the development of a state and nation. From presidents' homes to American Revolution battlegrounds, these locations are integral parts of U.S history just waiting for you to explore them!
The fascinating landmarks in this beautiful region cover every era - from colonial times through today- making it easy for visitors who want to experience all aspects of how America came about and developed as an independent country.
Vermont's historic sites provide you with a sense of time and place, taking you back to the memories of another era. From witnessing how strong Vermonters were in their past generations when they formed this state through struggles like The Revolutionary War, it is easy to see that we too can overcome challenges from war today.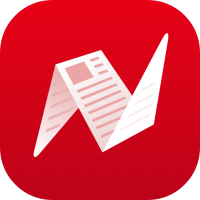 The scenic mountain ranges sprinkled with quaint villages make for great getaways or family trips when you want to experience all that this beautiful state has on offer - not just natural beauty but historic sites too: resorts reclaimed from old military bases; lighthouses overlooking Lake Champlain; and small towns sporting homes from past presidents.
Here are just a few historic sites in Vermont that you should visit:
Bennington Battle Monument
The Bennington Battle Monument State Historic Site is open from late May through September. You can find it at 15 Monument Circle in Bennington. Visit to learn more about the Battle of Bennington which is considered to be the turning point of the American Revolutionary War.
President Calvin Coolidge Home
President Calvin Coolidge State Historic Site is open from late May to Mid-October. The address is 3780 Route 100A in Plymouth. Learn more about the only president of the United States who was from Vermont, Calvin Coolidge, and visit his home which is located on the historic site.
Chimney Point State Historic Site
Visit this historic site from July to Mid-October. It is located at 8149 VT Route 17W in Addison. There you will learn more about one of the earliest settled and most strategic sites in the Champlain Valley. For many years it was occupied by Native Americans and there is much to learn there.
Hubbardton Battlefield State Historic Site
The Battle of Hubbardton was fought on July 7, 1777, in Hubbardton Vermont. Learn more about this historic battle and watch seasonal reenactments. You can visit this site from July to Mid October. It is located at 5696 Monument Hill Rd in Hubbardton Vermont.
Senator Justin S. Morrill State Historic Site
This historic site is open from July to Mid-October and can be found at 214 Justin Morrill Highway in Strafford. Justin Smith Morrill was a Congressman in the United States for over 30 years. Justin S.Morril State Historic Site is his former home, which now houses one of Vermont's most visited attractions due to its focus on higher education and knowledge-based democracy.
Mount Independence State Historic Site
Located at 497 Mount Independence Road in Orwell, this historic site in Vermont is open from late May to Mid-October. Mount Independence State Historic Site is one of the country's most significant Revolutionary War sites, offering six miles of trails along the archaeological remains. The fortification was strategically positioned on a mountain and became more important as battles intensified in 1776.
If you're looking for a historic site to visit in Vermont, one of these six is the ideal place to go to learn more about Vermont's history.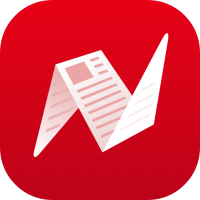 This is original content from NewsBreak's Creator Program. Join today to publish and share your own content.