If you're looking for an exciting adventure, why not try zip lining? There are lots of different places to learn to zip line in Vermont. But, I wanted to share one of my favorites.
Zip Lining in Vermont
So, if you're not quite sure what a zip line is, I'll explain. Ziplining is a group activity where participants attach themselves to a zip line cable and quickly slide down the length of the cable between tree platforms or across valleys.
Depending on your experience and what you want out of the afternoon, you can take a canopy tour, experience an obstacle course, or even try a climbing adventure.
To experience zip lining in Vermont, head to Smuggler's Notch in Stowe, Vermont where you can check out the Arbortrek Canopy Adventures. This is fun for the entire family as there are options for children as young as four years old.
Whether you want a one-hour climbing adventure or a 3 hour fully guided zip line canopy tour, you will have a lot to choose from. Their options range from light to moderate all the way up to challenging.
Children are accepted as young as 4 years old on the climbing adventure and 8+ years old on the zip line canopy tour. They must be properly supervised by a parent or guardian at all times.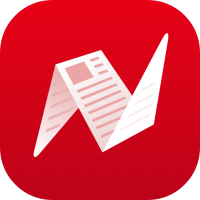 Take a zip line canopy tour
The Green Mountain State is a prime location for adventure seekers who want to explore nature and take in the natural beauty. These tree canopy tours provide an opportunity that simply cannot be replicated elsewhere - zip-lining over gushing streams, rappelling from trees by your own hands, or crossing sky bridges nestled deep within Vermont's scenic woods.
Hike through beautiful forests with two guides as you learn about local ecology and history under their watchful eye; these are small group adventures designed just for those seeking more than simple hiking expeditions!
Experience a tree top obstacle course
If you're looking for the perfect combination of a physical challenge and adrenaline rush, this is it. Trek through dense woods on top-of-the-line adventure gear with obstacles including wobbly bridges, balance beams, log swings, cargo nets, and zip lines to get your heart racing faster than ever before!
Options are available for children as young as 4 years old (with an adult). There are lots of fun obstacle courses and climbing adventures for children and adults.
Climbing adventure
Climb the face of a towering artificial rock wall, test your courage on vertical challenge obstacles. For an even more unique adventure why not try to summit one of Notch's stately sugar maples or eastern hemlocks. There are options ranging from easy to challenging for all levels and abilities
Fun for the whole family
Zip lining is a lot of fun for the whole family. For kids, it's an exhilarating new experience that can be enjoyed with their parents. Parents who zip line may find themselves having more energy and feel better about life in general after zipping across treetops or soaring through valleys on cables suspended high above ground level!
It doesn't matter if you're young or old - everyone enjoys the feeling of flying without any fear of heights as they speed down zip lines at lightning speeds. Zip lining also provides some exercise which leaves your body tingling long after you've finished. This is a wonderful way to enjoy your vacation while still getting healthy exercise!
Arbortrek Canopy Adventures is located at Smugglers' Notch, Stowe, Vermont. You can contact them at 802-644-9300 to find out more about what they have available.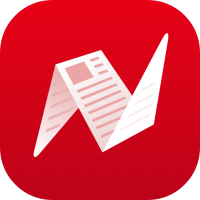 This is original content from NewsBreak's Creator Program. Join today to publish and share your own content.