Back to school time is almost here in Vermont and the big question seems to be "Do children need to mask to go back to school?" And, a larger question to consider is whether or not there should be a mandate to require teachers to vaccinate.
Masking & Vaccinating at School in Vermont
School will be starting again here in Vermont in just a few weeks. And, the big question from Brattleboro to Burlington seems to be whether or not children need to mask when school starts.
Right now, vaccinations are approved for children aged 12 and up. That means that children ages 3 to 11 cannot get the vaccine in Vermont. However, this does not mean that they can't get COVID-19 from other children or adults that they come in contact with.
Right now in Vermont, there is no rule that requires that teachers or school personnel wear masks in Vermont. Both the Vermont-National Education Association and several public health and medical experts have said that they would support such a requirement. However, there is nothing currently submitted that suggests Vermont intends to act on this.
So, how do schools in Vermont handle back-to-school time when there are potentially unvaccinated teachers and children that cannot or do not choose to be vaccinated?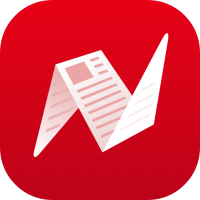 There are really only two possibilities available right now.
1. Schools welcome back students with no masks but keep in place policies that require social distancing, increased handwashing, and as many outdoor activities as possible. As the weather cools, the number of activities that can be done outside disappears. And, as more students are inside closed spaces, the increase chance of spreading the disease increases.
2. Schools welcome back students but require masks for everyone regardless of vaccination status. Schools cannot ask parents whether or not they have been vaccinated in Vermont. This would constitute a violation of medical privacy. Hopefully, with masks, the transmission of COVID-19 would be kept under control even as more and more activities are being offered inside with the colder weather.
Daycares and after school programs
If you thought that the question of masking in school was complicated, it's even more so when you consider daycare and after-school programs. Given that many children have younger siblings who are either in different schools in the same town or district or in daycare, spreading COVID-19 from child to child has the potential to become a nightmare.
There is no requirement for childcare or out-of-school programs to require masks as of June 2021. This means that children with siblings who may be carrying COVID-19 and not be aware of it, will be interacting with each other without masks.
Although the recommendation in the State of Vermont is that people over the age of 2 be masked inside, many people are ignoring this recommendation since it is not a mandate.
The Delta Variant is much more transmissible than the previous COVID-19 virus. That means that we are facing a much more contagious variation as unvaccinated children head back to school in just a few weeks.
Differing opinions by infectious disease experts in Vermont
There doesn't seem to be much of an agreement about how this should be handled according to the experts. Liz Winterbauer, a consulting epidemiologist and health services researcher who teaches health courses at UVM and St. Michael's College, feels that there should be stronger protections than last year given how contagious the Delta Variant is.
Benjamin Lee from the UVM Children's Hospital feels that anyone who comes in contact with vulnerable populations including children should be required to get the vaccine. However, Tim Lahey, an infections disease physician at UVM doesn't recommend that there should be across-the-board requirements for schools.
While there is a recommendation in place that children should mask as school starts, there is no current mandate that requires it. Nor is there a requirement that teachers and school personnel be vaccinated.
So, if the experts can't agree on how this should be handled, how can anyone else? Will your kids be going to school this fall? And will they be masking?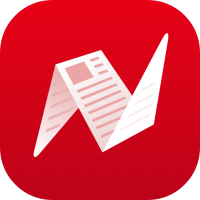 This is original content from NewsBreak's Creator Program. Join today to publish and share your own content.