Should there be stricter gun laws in Vermont? This is a discussion I have with my parents in Central Vermont regularly. It seems as though every day you open the newspaper or your favorite news app, there is a story of another shooting in Vermont.
Do We Need More Gun Laws?
Vermont is a state rich with gun culture, but does that make it the perfect place for more lax legislation? There are some people who feel we need more gun laws. But, there are just as many, if not more, who feel we don't.
Over the past few months, there are have quite a few shootings that made front-page news. There was a woman in Burlington that was arrested with a gun after a road rage incident on August 1. Guns were shot on August 7th during a fight in Burlington. There was a known Bloods gang member involved in a shootout in Burlington on July 31st. And, there was a fatal shooting in Hartford, Vermont by a police officer of a man who was in the middle of reportedly committing a crime when he was confronted.
These are just a few of the most recent headlines in local newspapers that appeared in the last 30 days. I'm sure there were more that I just did not find. Does that mean that we need more gun laws?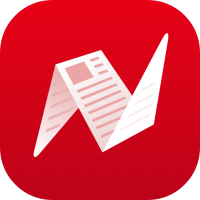 What are the laws now?
Vermont does not require permits to purchase and has no firearms registration. Any person 16 or older (although federal law requires the age to be 18) who can legally possess a firearm is allowed to carry it openly or concealed.
Of course, there is a Vermont law that says that any person convicted of a violent crime may not own a gun. Keep that in mind. Also, keep in mind that transporting guns over the state line in Vermont without a permit is illegal.
That means anyone can go to the store and buy a gun for personal protection or to go hunting provided they are 16/18 years old and have not been convicted of a violent crime.
Let's look at recent crimes
The Hinesburg woman who was involved in the Burlington road rage shooting was not allowed to carry a gun because she had been convicted of a violent crime in the past. For a bit more information, she had actually been convicted of 17 misdemeanor crimes involving violence, drugs, and failure to appear. Legally, she is not allowed to have a gun in the first place. Her having a gun is a crime. Read more here.
The fight in Burlington where gunshots were reported involved 10-12 people, some of who had been drinking. The case is still being investigated so there are no details that I could find about who was involved. Check it out here.
The officer-involved shooting in Hartford Vermont happened (according to the reports) when a man who made another man fear for his safety ignored the police officer's request and even after being pepper-sprayed by the officer physically attacked and choked the officer. According to the report, the officer shot the accused criminal because he feared for his safety. Details are pending an investigation. Read more.
What does that mean?
I didn't cherry-pick these reports. They were simply the first four that I found before writing this article. So, consider it a random sampling.
Of the 4 shootings, one is still under investigation to determine the details. One involved a police officer who legally had a gun and was trying to subdue an accused criminal who was attacking him. Two involved criminals who were already breaking the law by having a gun.
Would stricter gun laws help?
That's for you to decide. However, keep this in mind. We already have laws that state violent criminals cannot have guns. Clearly, the laws we have aren't working. Would a background check, fingerprints, a waiting period, registration fees, or anything else have stopped these criminals from owning guns and using them to commit more crimes?
Since the law currently prevents them from having a gun, they got the gun illegally. It's highly doubtful that another law is going to stop them any more than the first one did since criminals pay no attention to laws.
Maybe the problem isn't stricter gun laws. Maybe the problem is that we aren't keeping criminals in jail where they belong.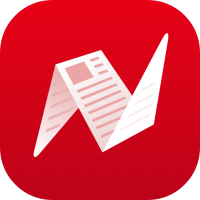 This is original content from NewsBreak's Creator Program. Join today to publish and share your own content.