The Vermont State Fair is just around the corner and will be here on Tuesday, August 17th. This year's festivities are sure to have something for everyone with fair games, food vendors, tractor and truck pulls, and more. Gates open at 5 PM but come early because parking fills up quickly.
What to do at the Vermont State Fair
For the annual fair in Rutland, Vermont, you can expect to see animals of all shapes and sizes as they compete for ribbons in a variety of contests.
There will also be a variety of amusement park rides that you won't want to miss! Live entertainment is always available with performances that are sure to put on a show your family won't forget anytime soon.
And finally - food stalls: there's something here for everyone so whether it's burgers & fries done right or savory sausages oozing out tasty goodness onto fresh buns. They'll have just what it takes to make this fun-filled day in Vermont even better.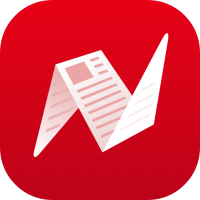 History of the Vermont State Fair
The Vermont State Fair is an immensely popular event that has been in a beloved tradition dating back to 1846. In fact, it's one of the oldest state fairs around! Heading into its 175th year this coming 2021, Rutland will be hosting another great festival celebrating all things agricultural and fun for everyone.
In the early 1900s, The Rutland Fair became a three-day event on top of being ranked as one of the 10 best state fairs in all fifty states. In 1972, it was officially named Vermont State Fair and has been an annual tradition ever since.
What are fair prices?
General admission is $10, $5 for kids ages 6 to 12, and free for children ages 5 and under. On opening night, admission for everyone is $5 and free for children ages 5 and under. On Thursday, all active or retired military and senior citizens 65 and up are free. On Friday, high school and college students are $5 (must show ID).
Ride tickets are additional. Carnival rides are provided by Amusements of America and are definitely worth the price of the tickets. The Ferris Wheel is one of my favorite amusement rides here because it gives a great view of the entire Vermont State Fair.
Special things to see this year
There are so many things to do at the Vermont State Fair in Rutland that it's hard to decide which night you should attend. If you need a bit more information so you can pick and choose, make sure that you attend a few of these.
Tuesday, August 17 - Woodbooger Demolition Derby
Wednesday, August 18 - Ventriloquist and comedian Jeff Dunham
Thursday, August 19 - Pond Hill Rodeo
Friday, August 20 - VTPA Tractor & Truck Pulls
Saturday, August 21 - Woodbooger Demolition Derby
Where is the Vermont State Fair held?
The Vermont State Fairgrounds are located at 175 South Main Street in Rutland. You can park for free on the fairgrounds but arrive early. Parking fills up fast.
The fair is a great time to spend with friends, family, and loved ones. The rides are exhilarating, the games can be fun for both adults and children alike, and there are so many animals waiting to meet you! So whether it's your first time at the Vermont State Fair or you go every year, make sure that you have enough cash on hand because you will want to do all of the things you see there.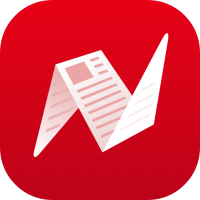 This is original content from NewsBreak's Creator Program. Join today to publish and share your own content.