Vermonters are encouraged to do a good deed for the 802 Vermont Good Deeds Day. On this day, residents from Bennington to Island Pond can make a difference in someone else's life by doing a random act of kindness.
802 Good Deeds Day
802 Good Deeds Day is celebrated in Vermont on the second day of August. It's a time to foster compassion, appreciation, and love while making the world a better place. All you have to do is think about those around you who are in need and then do something kind for them!
Bennington resident Brian Dempsey created a group of people in Vermont who come together to share the good deeds they've done. These good deeds range from paying for a strangers coffee to leaving a dollar bill on the shelf in the food aisle at the dollar store.
The 802 Good Deeds Day was created by St. Albans resident Kate Manahan who is a member of this group. She's encouraging Vermont residents to do random acts of kindness on 8/02 which was chosen because Vermont's area code is 802.
This group was launched on January 1, 2019, in an effort to bring some positivity to life.
How can Vermonters participate?
Imagine spending the day the way you normally do, but doing nice things for others when the opportunity presents itself. When you are in line at a store, hold the door open for those behind you. If a clerk asks how they can help you, tell them what's on your mind and be genuine about it! Before going to bed that night, write down all the nice things you did for others.
As you go through your day in Vermont (and elsewhere) and do things to help others, be mindful of and observant of opportunities that present themselves. You will likely notice that people are more than willing to accept your assistance-and often, they're not even expecting it!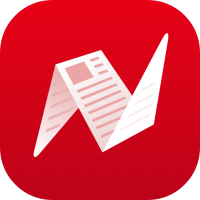 To be part of this random acts of kindness day, all you really need to do is to do something nice for someone else. Many Vermonters make this their mission all year long which in turn helps make our state a little bit nicer place to live.
You can join the Just the Good Stuff group and attend the online event. Help spread the word to your friends and family to encourage other Vermonters to participate.
Examples of random acts of kindness
Here are a few ways that Vermonters can participate in Good Deeds Day this year. Whether you're in Burlington or Brandon, there's something you can do to help make someone else feel better about their life.
Go to Chipotle and order someone else's food.
Drive somebody around who needs a ride.
Ask your friend if they need an extra pair of hands for the day.
Leave a package with diapers at a local fire or police station. If they're out, leave it on the doorstep until someone can pick it up.
Take care of someone's pet while they're away. Or, walk your neighbor's dog.
Do something for a customer for free where you would normally charge them for the service.
Help someone clean or do yard work that needs doing, like removing snow from their driveway.
Call your grandparents and tell them you love them!
What will you do this year to help out and spread the word about 802 Good Deeds Day?
If you're not in Vermont, why not start a day like this in your own state?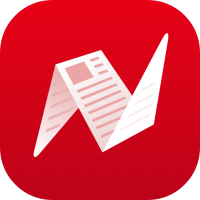 This is original content from NewsBreak's Creator Program. Join today to publish and share your own content.