It's relatively simple to get a job right now in most places in Vermont. It seems like no matter where you go, there are signs on the doors that businesses are hiring.
Workers Needed in Vermont
Recently, I've spotted signs in Rutland County on retail stores, hair salons, restaurants, and cleaning services. Flipping through the Burlington Vermont newspaper, I've seen help wanted ads posted by manufacturing companies and local hospitals.
Most offer competitive starting wages and even hiring bonuses for simple retail-type jobs.
Even worse, I've started seeing more and more small businesses in Vermont closing early or just not opening on a day they'd typically be open. Why? They can't find any workers to staff the business.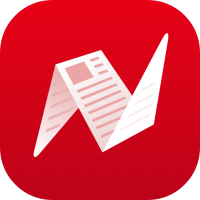 Where are all the workers?
During the pandemic, there was massive unemployment in Vermont as businesses closed down and reduce staff to comply with the new laws for social distancing and reduced hours. This meant that many people were out of work and began receiving unemployment.
How that restrictions have been lifted, these workers can go back to work again. So, why is there a problem filling jobs for existing businesses?
These aren't new businesses that are opening. These are businesses that have been in Vermont for years and are just trying to hire back workers so they can run successfully.
Extended unemployment benefits in Vermont
While so many people were unemployed, the State of Vermont increased its unemployment benefits by Pandemic Unemployment Assistance due to the COVID-19 crisis. This program paid $600 per week until July 31, 2020. It will pay $300 per week between December 27, 2020, and September 4, 2021. This amount is in addition to the amount you would collect on unemployment.
That means that if you had a job that paid $300 per week, you would collect your traditional unemployment benefits along with an extra $300 per week until September 4, 2021, for a total of $621 a week in unemployment benefits.
This is more than many people are earning from their full-time jobs today. And, this leaves many people wondering whether or not the extra pandemic unemployment assistance payments are actually causing the hiring crisis.
Why go back to work?
If you've been working at a job that pays you $300 a week for several years and are now receiving $621 to stay at home, why go back to work?
Wouldn't most workers in Vermont rather get twice as much money to stay home than go to work? I'm not suggesting that those that were making $621 a week go take a $300 a week job. But, if you've been quite happy with a $300 a week job for several years, it's time to go back to work.
How long will this last?
According to the State of Vermont:
If you are eligible for state unemployment benefits, you can get those benefits for up to 26 weeks in a 12-month period. During the crisis, you can keep getting benefits — even if you have used up your 26 weeks — through September 4, 2021. You can get benefits for a maximum of 79 weeks.
That means that even if you haven't worked 1 day during 2021, you can continue to collect your unemployment benefits AND your pandemic response benefits through September 4th of this year.
You can find out more about the State of Vermont's unemployment benefits right here on their website.
So, why are we continuing to pay $300 extra week for pandemic response benefits when businesses are all back open in Vermont? And, when we clearly have a hiring crisis causing businesses to close, isn't it about time to stop it?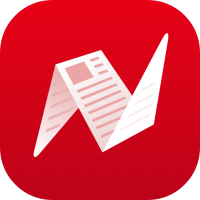 This is original content from NewsBreak's Creator Program. Join today to publish and share your own content.