Calling all cyclists! Head to East Poultney, Vermont on September 18th to bike to help raise money to support Slate Valley Trails. Their mission is to help build and maintain foot and bike trails in the Slate Valley region of Vermont.
Meeting of the Grinds
Slate Valley Trails is excited to be partnering with the Vermont Mountain Bike Association (MTBVT) in hosting an all-day cycling festival.
The Meeting of the Grinds will take place on September 18th, 2021, and bring together cyclists from all genres for a day of fun rides.
Head out to the Fairgrounds Trailhead in East Poultney, Vermont where riders can access more than 35 miles of purpose-built singletrack as well as extensive network gravel roads.
Tickets start at $75 for adults and $45 for students and the purchase of these tickets includes a raffle ticket for a drawing.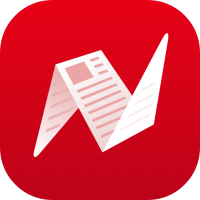 Learn more about the Vermont event
A fun and social day for all your biking needs, the event will be capped off with a run-whatcha-brung sprint race. The course is open to anyone willing to try their luck at beating out everyone else!
The event will feature guided gravel, singletrack, and adventure rides for all ages and abilities. There are demos as well as some lunch and snacks that you can enjoy while sitting in the grassy field with your family during this day-long festival!
The race at the end is a no-holds-barred sprint to see who has bragging rights on their skillset - it'll be a blast!
Check out their site for more information and to get your tickets.
About MTBVT
Mountain Bike Vermont is a cyclist's paradise. When you are in need of motivation, check out their website to see the many ways they promote cycling culture throughout Vermont!
Are children welcome?
Yes, the event is open to children and adults of all abilities. The longer rides will leave at 8 AM and the shorter rides depart after lunch instead! Children are welcome to choose activities they feel best suited for which gives everyone a chance to have fun with friends.
Youth rides are available for children ages 6 to 12.
Is this mobility-friendly?
Yes! People of every ability are welcome. Vermont Adaptive Ski and Sports will be on site with mentors and bike demos. You can expect a mellow double track and adaptive-friendly singletrack options.
Can beginners attend?
Are you an enthusiastic amateur cyclist with a bit of experience? You might be nervous about the upcoming cycling event, but don't worry. The organizers are sure to have coaching sessions for beginners and pro-level competitors alike--and if not, they'll figure out something just as good!
What's included in the price of the ticket?
Remember that this event supports Slate Valley Trails. So, in addition to having a great time biking, you can help them continue to keep these trails in great condition.
Tickets for Meeting of the Grinds include morning and afternoon guided bike rides, demos, snacks, lunch with a variety of delicious food options which are sure to satisfy your appetite. Check out their site for more information and to get your tickets.
Plus, you can enjoy adult beverages including a range of craft brews from Zero Gravity and Halyard Brewing Co. Available for those of legal drinking age (aged 21+).
Slate Valley Trails, Inc. is a volunteer community group founded in 2015 whose mission is to build, maintain and promote foot and bicycling trails through the scenic Slate Valley region of Southwest Vermont for all ages!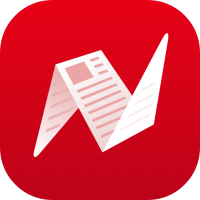 This is original content from NewsBreak's Creator Program. Join today to publish and share your own content.