Where should you travel in Vermont if you are bringing your dogs? Here is a list of places that allow you to bring your dogs with you.
Dog-Friendly Spots in Vermont
A great place to take your dog in Vermont is the Green Mountain National Forest. On top of a mountain there are many trees but also down low you can find a stream and meadow where you and your dog can relax. This area is perfect for dogs to explore, run around, bathe in the water and have fun! Here are some more ideas.
1. Smugglers Notch State Park, Stowe -The campground has designated areas for pets (but not in the huts). Dogs must be on a leash at all times, and the campground has a 4-pet maximum. Dogs are not allowed on Smugglers Notch Road, in buildings, or in the pool.
2. Moosalamoo Recreation Area, Stowe - This area allows dogs. The dog must be leashed at all times and you must pick up after it. There are lots of great trails to enjoy here.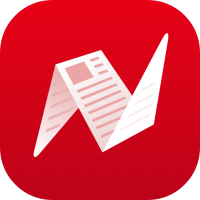 3. Stoweflake Mountain Resort, Morrisville -  Your dog is allowed here as long as you pick up after it and keep it on a leash. There is a 2-dog limit per cabin. Enjoy their dog trails and 60 acres of wide-open spaces to explore.
4. Dog Mountain in St. Johnsbury, Vermont, is a good place to go with your dog if you are looking for a nice place to hike and enjoy being outdoors. Dog Mountain has trails that wind through the wooded area, which many hikers will enjoy on a beautiful sunny day. This makes it an ideal location for family outings in the summer.
5. Gondola Sky Ride, Stowe is a dog-friendly resort that offers activities for all ages. Dogs are welcome to ride the gondola with their owners, but walk-up rides in the park will need to be negotiated without canine companions (unless on leash).
6. Island Line Rail Trail, Burlington. This trail encompasses the Burlington Bike Path and an extension that begins in South Burlington to connect with Colchester. The path is paved, but you will often have to share it with walkers and, unfortunately, motorized vehicles. Dogs are allowed on this trail.
7. Mount Philo State Park, Charlotte, Vermont. Mount Philo State Park, is a 232-acre patch of land that offers nature enthusiasts plenty of room to hike and picnic. The park is also perfect for those who enjoy camping or simply want some peace and quiet during their vacation. Dog owners can bring up to two of their pets into the designated pet area at the park.
8. Orvis Clothing Store in Manchester, Vermont is a dog-friendly place to shop. If you are looking for top-quality clothing at reasonable prices, this is the best store around. The selection is excellent and even if you don't spend a lot of money, they still treat you like an important customer.
9. Kingdom Trails, Lyndonville. Kingdom Trails is a 100-mile four-season trail location that welcomes visitors with pets. All pets are allowed at the Kingdom Trails kennel but they need to be leashed at all times while on the trails.
10. Wrights Mountain Trail in Bradford, Vermont is a great hiking spot for dogs and their owners. Dogs can climb the mountain here, or simply take a nice walk on the path and enjoy the beautiful scenery around them.
Ticks are extremely common in areas like this and taking precautions against them will help you have a safe trip with your dog.
Bring plenty of water and snacks for your dog before you leave home. You may not always be close to a store so it's best to have these things on hand.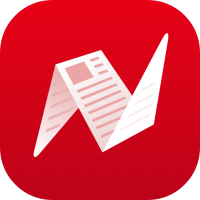 This is original content from NewsBreak's Creator Program. Join today to publish and share your own content.