Are you wondering how to stay cool as the temperatures rise in Vermont? Known for its mild summers, Vermonters are often not used to temperatures near the nineties.
This is especially true for the many Vermonters that don't own an air conditioner. In a typical year, it's not unusual to only see temperatures above 90 once or twice. I remember going an entire year without it getting that hot.
Staying Cool in Vermont
So, with Vermont already expecting hot and humid weather at the beginning of June, many residents are worried about what the rest of the summer will bring. Will we be expecting prolonged hot temperatures?
For those that don't have an air conditioner in their homes or apartments, what are the best ways to stay cool in a Vermont heatwave?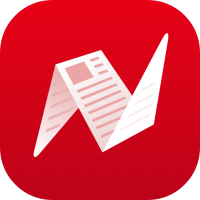 Hit the pool
Unlike the lake or stream where you can get sunburned and still need to deal with the heat, look for an indoor pool to cool down. Many local pools have hours where they are open to the public. Here are just a few that may be in your area.
Castleton University Pool
Greater Burlington YMCA
University of Vermont Pool
Middlebury College Pool
Stop for a cold treat
Another great way to cool down is to stop for ice cream or another cool treat. You can get an iced coffee at your local coffee shop. Or, look for a creeme stand or ice cream shop in your area. Lots of snack bars have ice cream treats. And, you can even find some of them on the beach.
Here are a few of my favorite snack bars with ice cream.
Village Snack Bar in Rutland
Whippi Dip in Fairlee
White Cottage Snack Bar in Woodstock
Roxies Snack Bar in Castleton
Hit the mall
If you just can't deal with the heat at all and you need to find somewhere cool, look for an indoor mall or large department store. They can be more difficult to find now than they were 10 years ago, but there are still a few shopping malls in Vermont.
University Mall in South Burlington
Manchester Designer Outlets in Manchester
Burlington Town Center Mall in Burlington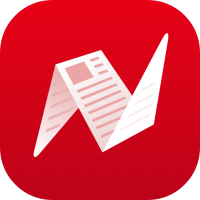 Indoor attractions
If wandering around in the mall doesn't appeal to you, why not head to another indoor attraction with the family? Spend the afternoon doing something entertaining inside in the air conditioning.
Ben and Jerry's Factory Tour in Burlington
Vermont Teddy Bear Factory in Shelburne
Petra Cliffs Indoor Climbing Center in Burlington
Wonderfeet Kids Museum in Rutland
Bennington Museum in Bennington
Stop by the lake
If you'd prefer to swim in the lake rather than a pool, you have quite a few to choose from in Vermont. Be sure to bring along sunscreen and lots of water to drink so you stay hydrated.
Lake Bomoseen
Lake Champlain
Lake Hortonia
Lake Willoughby
Stay cool at home
If you'd prefer to stay home during the heatwave, there are ways you can stay cool there as well.
Stock up on ice and drink lots of water.
Draw the curtains or the blinds to block out the heat.
Wear loose, light-colored clothing
Get a fan or an air conditioner if you can afford it.
Try to open the windows to allow a cross breeze through the house.
Avoid alcohol and caffeine which can both dehydrate you.
Relax and try to avoid strenuous exercise or too much movement.
Open the windows at night when it's coolest to allow the air inside.
So, what's your favorite way to stay cool when the temperatures rise in the summer? What's too hot for you?