Check out my list of the best drive-ins in Vermont. If you've been missing heading to the movies with the family, going in your own car to a drive-in is definitely the way to go.
There's no more need to sit in a crowded movie theater. You can grab your snacks and head out with the whole family and never leave your car.
Drive-ins used to be commonplace in Vermont and other states. But, recently we've seen fewer and fewer as more movie theaters open up.
With more people worried about COVID-19 exposure in the movie theater, drive-ins have become popular in Vermont.
While you can't find one in every town in the state, you should be able to find one or two within an afternoon's drive distance.
At last count, there are three drive-ins in the state of Vermont. So, if you're planning on heading out be sure to take these steps first.
Know your battery life if you plan on keeping the car on.
Otherwise, turn off the ignition, lights, and other accessories.
Bring snacks along so you can avoid the high prices at the drive-in.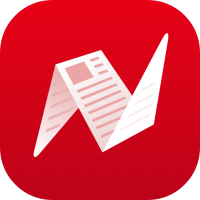 Fairlee Motel & Drive-In Theater in Fairlee, Vermont
Fairlee is in north-central Vermont near the New Hampshire border. This small rural town is home to one drive-in movie theater.
Fairlee has one digital movie screen that it shows movies on. It converted from 35mm movies to digital so that it can show more of the most popular movies.
While this change was costly, it helps ensure that the theater will be able to show the best movies as 35mm film prints become less common.
The Fairlee Motel & Drive-in is located at 1809 Route 5. It has been in operation since 1950. It's one of only 2 drive-in theaters with an on-property motel. And, each motel room has a great view of the drive-in if you want a comfortable way to spend the night.
While the motel is open year-round, this Vermont drive-in is only open during nice weather between late spring and mid-fall. Call ahead for movies and showtimes.
Bethel Drive-In in Bethel, Vermont
Bethel is in central Vermont right in the middle of the state. This Vermont drive-in has been open since 1954 when it was the Randall Drive-in. It was renamed in 2015.
The Bethel Drive-in has one screen and has a 200 car capacity. The sound comes through your FM radio so be prepared.
In 2015, the new owners put in a larger screen and upgraded to digital projection. They accept only cash although you can purchase tickets online if you prefer.
There is a concession stand at the drive-in so you can get your snacks there or bring them from home. This drive-in is located at 36 Bethel Drive in Bethel.
Sunset Drive-in in Colchester, Vermont
The Sunset Drive-in is located in Colchester, Vermont which is in northern Vermont. It is located about 15 minutes from Burlington. It is one of New England's largest continuously operating drive-ins and has been open since 1948.
This is the largest drive-in in the state of Vermont and has four separate screens with a 500 car capacity. The movies are digital for the best quality.
This drive-in is open from May through the end of September and it even shows double features seasonally. Kids will also enjoy the playground and mini Putt-Putt.
They do have a snack bar on site but you can bring outside food and snacks if you want to.
Find this Vermont drive-in at 155 Porters Point Road in Colchester.
I hope that you have time to stop by one of these drive-ins and watch a movie or two. And, let's hope that more open up in the state for us to enjoy.