Looking for somewhere to enjoy brunch or dinner this weekend? Check out the best diners in Vermont and plan a trip out today.
Just about everyone in Vermont has their favorite diner. You can find lots of great diners from the southernmost areas near Massachusetts all the way to the Vermont Canadian border.
Whether you're craving a big stack of pancakes with a side of sausage or a plate of Eggs Benedict, you'll find lots of tasty options at diners in Vermont.
Of course, these are just a few of my favorite diners in Vermont. If you spend an afternoon driving through the back roads and small towns in Vermont, you are sure to find many wonderful diners that I haven't mentioned.
Most of the diners in the Green Mountain State offer classic American food with some regional Vermont specialties. Always ask what their special of the day is and get ready to try something new.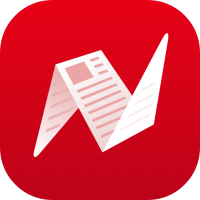 The Blue Benn in Bennington, Vermont
The Blue Benn is a 1945 railcar with vintage booths, a 1950s style jukebox, and lots of iconic Vermont charm. You can enjoy breakfast all day long at this diner and the helpings will ensure you won't leave hungry.
You can find The Blue Benn diner at 318 North Street in Bennington. They offer both sit down and take out food. If you're in the area, you can also get delivery service.
Be sure to call and find out what their daily specials are. I've heard that the blueberry pancakes are out of this world.
Henry's Diner in Burlington, Vermont
Henry's Diner has been around since 1925 and it serves classic all-American food as well as Greek food. You can enjoy breakfast all day here.
If you're stopping by for lunch, make sure that you try the Vermont turkey roasted in-house turkey sandwich. It's served with turkey gravy and cranberry sauce.
Henry's Diner is located at 155 Bank Street in Burlington, Vermont. Call ahead and make a reservation. To-go orders are also available for those that want to dine at home.
Birdseye Diner in Castleton, Vermont
The Birdseye Diner is a 1940s Silk City Dining Car located in Castleton, Vermont. They offer all your traditional diner favorites.
Stop by for breakfast, lunch, or dinner. When the weather is nice, you have the option of dining inside or out.
You can find this diner on Main Street in Castleton. Take out is available. Make sure that you order the meatloaf. It comes highly recommended.
Bob's Diner in Manchester Center, Vermont
If you're in southern Vermont, Bob's Diner is a classic roadside diner. You can enjoy dine-in service or take your prepared dinners home to enjoy them there.
They have lots to choose from including Shepherd's Pie, Chicken Parmesan, and Homemade Macaroni and Cheese. Of course, you can get breakfast as well if you're in the mood for Avocado Toast or a big stack of fluffy pancakes.
They are located at 2279 Depot Street in Manchester Center, Vermont.
Handy's Lunch in Burlington, Vermont
Another Burlington favorite, Handy's Lunch has been open since 1945. It's family-owned and operated and much loved by the locals.
Be sure to stop by and enjoy their classic American breakfasts and lunches. One of their most popular options is their Texas chili dogs. And, if you're looking for a filling breakfast, be sure to order the Big Daddy Breakfast that comes with eggs, your choice of meat, and a stack of pancakes.
Find them on the corner of Maple and South Champlain Street in Burlington, Vermont.
Have I missed any of your favorite diners in Vermont?