Vermonters have been waking up to a cup of coffee and a Koffee Kup donut since 1940. And, this past week, news of the Vermont bread and baked goods company closure rocked the community.
This small Vermont family-run business has been a staple in the Burlington, Vermont area for many years. They produced a variety of baked goods including both bread, rolls, and donuts.
History of Koffee Kup Bakery
Koffee Kup Bakery started as a small donut bakery in Burlington in 1940. Each night, the owner would produce the donuts and deliver them early the next morning to small stores and mom-and-pop businesses in the area.
With the start of World War II, baking ingredients were often in short supply. So, the bakery closed briefly until the war ended and ingredients were more readily available.
In the 1960s, this business moved to a 50,000 square foot location on Riverside Avenue where it remained until its closure last week.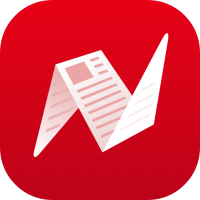 A local business closes its doors
The announcement this week that the bakery was closing came as a surprise to most people. The business employed 250 people in the Burlington area.
The Koffee Kup Bakery and its subsidiary The Vermont Bread Company (Brattleboro, Vermont) have given Vermont residents a delicious way to support a small local business. And, their sudden disappearance will have an impact on many stores in the area that are scrambling to find a new supplier.
This closure will also have an impact on local restaurants in the area that relied on The Vermont Bread Company for the rolls and bread for many of their dishes. Papa Frank's on West Center Street has already warned that they may not be able to supply the garlic bread that some customers have grown to love.
Jobs lost in the community
Jobs lost include not only those in the bakery and business itself. But, it will have a ripple effect on delivery drivers who brought the baked goods to local stores and businesses.
The Vermont Department of Labor has stated that employees should call them directly for assistance at 802-863-7676. And, other local businesses in the food industry are having job fairs to help.
Check with Lake Champlain Chocolates as well as Rhino Foods for possible openings in their plants and offices.
Why did they close?
Workers arrived for their shift Monday night and found a note on the door informing them that the business was closing immediately. While there are many reasons that it may have closed, most people believe that the financial problems that have been compounding for years led to the final closure.
The company has been having financial difficulty for years but has not been able to find an easy way out of its problem. Over the past few months, the problems finally came to a head when the company was unable to find an investor who was willing to provide the cash necessary.
According to lenders, the business was in default on its loans and the agreement to let them continue to operate in default had expired. With no feasible way out, the company chose suddenly to close its doors for good.
No notice given
Employees and some in the Vermont community question why no notice was given about the closure. This would have helped employees to find new jobs before being suddenly out of work.
The company felt that giving notice would have impacted their search for a new investor.
When asked about their future plans, in a press release, the company responded that "The company is in the process of repositioning its business to capitalize on a compelling platform of established brands, private label partnerships, long-term relationships with blue-chip retailers, and a vast distribution network,"
Stay tuned