Have you read any of these books set in Vermont? Spending the weekend curled up with a good book sounds just about perfect to me. And, if you're from the Green Mountain state, why not read something that takes place here?
There are many different authors that live in Vermont including Archer Mayor who lives in Newfane, Vermont and Grannie Snow who lives in Morrisville, Vermont.
So, here's my list of the best books set in the state of Vermont. They're in no particular order, so pick up one or two of them today and start reading.
Before Familiar Woods set in North Falls, Vermont
North Falls, Vermont isn't an actual town in Vermont but it is the setting for Before Familiar Woods. This story is a mystery that surrounds Ruth Fenn. Two boys were found dead inside of a tent and the town blames Ruth's son which makes her a pariah in town. Three years later, her husband disappears as well as the father of one of the other boys. This story is written by Ian Pisarcik.
Midwives set in Reddington, Vermont
Midwives by Chris Bohjalian is set in 1981 in the town of Reddington, Vermont. This story is about Sibyl Danforth who has served as a midwife in this rural town. The desperate measure she takes to save a baby's life are questioned and lead to trial with a stunning outcome. While this story is fiction, it's so realistic that it feels like you're reading a memoir. Reddington is a fictional town in Vermont that was chosen to represent small rural towns.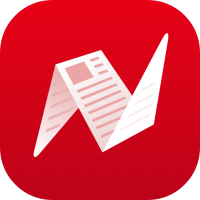 Open Season set in Brattleboro, Vermont
Archer Mayor is one of my favorite Vermont authors. Open Season takes place in Bennington, Vermont. If you're familiar with the Joe Gunther series, you will know that he is involved in many murder mysteries in that area. In this season, innocent citizens are being killed by a masked man. Read this story set in Brattleboro Vermont to find out who did it.
Snowflake Bentley takes place in Jericho, Vermont
Snowflake Bentley is the story of a real man who lived in Jericho, Vermont and is credited with being able to photograph snowflakes. This story is a children's book that chronicles his life and helps children learn more about what snowflakes are. This book won the 1999 Caldecott Medal and is definitely worth reading with your child.
Moonlighting in Vermont set in Vermont
This story is set in a fictional area in Vermont. The author of this cozy mystery is Kate George. The story is all about Bella Bree MacGowan who finds her boss dead and quickly becomes a suspect. While this isn't set in a specific town, it has all of the small-town charm that Vermont is known for. Add this to your must-read list.
Green Mountain Ghosts, Ghouls Unsolved Mysteries set throughout Vermont
Joseph Citro is another famous Vermont author and this book chronicles the unsolved mysteries that are set throughout the state. Read this book to learn more about Goonyak, Champ, and the monster in Dead Creek. A few of the stories in this book also take place in neighboring New York as well as other areas of New England.
Robert Frost's poems are set in Vermont
Robert Frost wrote many of his poems while staying in a log cabin in Ripton, Vermont. He is buried in Old Bennington, Vermont. Vermont's beautiful rural landscape is the natural backdrop for Frost's poetry. One of his more famous poems ends with "At present, I am living in Vermont."
So, no matter what you're in the mood to read today, make sure that you start with one of these books set in Vermont.
Do you have any favorites I've missed?