There are many different types of sculpture and artwork to visit in Vermont. For such a small state, we have quite a varied selection of artwork to choose from.
You can choose from outdoor artwork in the park or in a public garden or choose to stop by one of our art museums to see what local artists have been creating.
Taken an afternoon to walk along a pathway to admire the marble statues. Or, take a scenic drive through Vermont and see what local businesses have been creating.
Lemon Fair Sculpture Park in Shoreham
Lemon Fair Sculpture Park is located on Route 74 East in Shoreham Vermont at a private residence. This outdoor sculpture park has a variety of sculptures made by local artists. Visitors are encouraged to take a mile-long walk through the outdoor rural setting to see the current offerings. Many of the sculptures are for sale so if you see something you truly love, you can bring it home with you for a price.
Visit them at 4547 Route 74 East in Shoreham Vermont.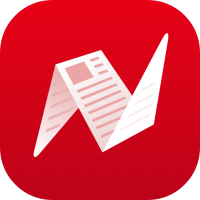 Cold Hollow Sculpture Park in Enosburg Falls
This public outdoor sculpture park is located in northern Vermont. Visitors can walk through the area and admire the 60+ sculptures that are located on the property. This living park changes regularly as more works are made and others leave for exhibits. Ask about their various art programs available to the public.
You can visit this park at 4820 Boston Post Road near the village of Enosburg Falls in Vermont.
Path of Life Sculpture Garden in Windsor
The Path of Life Sculpture Garden describes itself as a crafted landscape. You can visit to learn more about the circle of life that is represented by the various sculptures. These pieces of art are of different sizes and made of a variety of materials. It was inspired by a famous garden in Europe. Walk the 5+ mile trail to see all of the sculptures at this location. Plan a picnic lunch while you're there.
Visit these sculptures at 36 Park Road in Windsor Vermont.
Downtown Rutland Outdoor Murals
You don't need to head out to a rural area to enjoy outdoor artwork. A number of artists in the Rutland Vermont area have created murals around the Downtown Marketplace Area on Center Street. Stop for lunch at one of the many restaurants and then take a stroll through the marketplace to admire their artwork. You may just see a peregrine falcon, an underwater view, or a hidden tunnel you never noticed before.
These murals are located on Center Street in Rutland Vermont.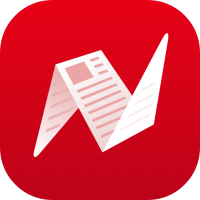 Barre Art Stroll in Barre Vermont
During the late fall and winter seasons, you can enjoy 15 different stone sculptures located throughout the city of Barre. Sculptures include works by Heather Ritchie as well as Chris Miller. Be sure to look for the giant zipper that opens to a gorgeous perennial garden. Take a few minutes to enjoy the area by sitting on the granite blocks placed throughout the garden.
Enjoy the art stroll by starting at North Main Street and continuing on Washington Street or South Main Street in Barre.
Southern Vermont Art Center in Manchester
The Southern Vermont Art Center sits on 120 acres of forest land and has been turned into a state-of-the-art museum. There is a 400 seat auditorium and the largest sculpture garden in Vermont. Take time to walk the trails and enjoy the view of the Green Mountains and Taconic Mountains as you look at the sculptures placed throughout the trails. It's a perfect spot for a picnic and is dog-friendly.
Start your visit at 930 SVAC Drive on West Road in Manchester Vermont.