If you're looking for an afternoon outing now that the weather is warming up, check out the best national parks in Vermont. There are lots of things to do outside for the entire family.
Vermont may be a small state, but there are many different things to do in the Green Mountain State. Did you know that Vermont is the sixth smallest state by land area?
Photo by Achim Bongard from Pexels
What is a national park?
National Parks are areas that have been put aside by the national government to help preserve the natural environment. This may include parks that are intended for public recreation or because the location has a specific historic or scientific interest.
Purposes can also include enhancing the natural beautify of the area or protecting wildlife and understanding cultural heritage. If you haven't already, be sure to visit the ones in your area.
What's the difference between a national park and a state park?
Basically, national parks are managed by the federal government and state parks are managed by the individual state. There are many state parks that are gorgeous and fun to visit as well.
Photo by Alexandr Podvalny from Pexels
National parks in Vermont
Did you know that despite all of the undeveloped areas in the state, there are only two official national parks in Vermont? The Green Mountains despite their size are not part of the national park register.
Appalachian National Scenic Trail
The Appalachian National Scenic Trail begins in Mount Katahdin, Maine and ends in Springer Mountain, Georgia. It stretches for 2,181 miles and goes through 14 different states. And, yes, Vermont is one of them.
There are 150 miles of the Appalachian National Scenic Trail in the state of Vermont. It follows part of the Long Trail and goes along several ridges in the Green Mountains.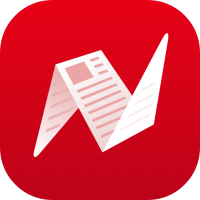 Following this scenic trail will also take you through Stratton Mountain, Glastenbury Mountain, and Killington Peak. You can start the Vermont section of the Appalachian Trail in several different spots.
It begins at the Massachusetts border at the Long Trail which is just north of Mount Greylock. Areas throughout the trail are available at some spots for base camps. But, groups may need a special use permit from the Green Mountain National Forest.
There are a variety f different shelters that hikers can use. But, be aware they are first-come, first-serve. So if someone else gets to the spot before you, you may be sleeping under the stars.
Photo source: Pexels
Marsh Billings Rockefeller National Historic Park
The Marsh Billings Rockefeller National Historic Park contains 643 acres of forest, farms, and rural areas. It also contains the childhood home of George Perks Marsh who supported land stewardship.
This park also contains the Queen Anne Victorian home that was once owned by the Rockefeller Family. They are known in part for the role they played in developing many National Park Service locations.
There are many different ways you can enjoy this park which is off Route 12 in Woodstock, Vermont. Just a few options include hiking trails, horseback riding, and winter sports.
Photo by Tatiana Syrikova from Pexels
Depending on the time of year, you may want to enjoy the Trek to Taste which celebrates local trails and healthy food in Vermont. This is a free event and is open to the public. It generally takes place at the beginning of June.
While you're visiting, be sure to stop by the mansion and gardens. Guided tours are not being offered right now, but you can walk through the area on your own and enjoy it. Call ahead for information on what's available.
Begin your tour at the Visitor Center at the Billings Farm and Museum. From there, you can view a film about the area and begin your tour.
What's your favorite national park in Vermont?