Check out what's flowering around Vermont and find out where the best places are to see the spring flowers as they bloom.
Spring in Vermont may start slowly but once it begins, it's not to be missed. The next time you are driving through Route 7 or Route 4 in the Rutland area, keep your eyes open for these beautiful blooms.
There are many different spring flowers you will see in Vermont depending on when you visit. If you visit early in the spring, you will be able to see daffodils, tulips, and hyacinth. A bit later on in the season, and you will see rhododendron and azaleas.
Photo by madhu prasad from Pexels
See the Tulips at Hildene in Machester
Manchester is just a short drive from Rutland Vermont and Hildene is not to be missed. Hildene is located in Manchester Village and includes 400 acres of property. This spot was the summer home of Abraham Lincoln.
If you have time, you should definitely take a tour through the entire home. The architecture is absolutely stunning. You will also want to visit the cheesemaking facility to learn more about the process.
But, when it comes to seeing what's flowering in the Rutland area, the gardens are where you need to be. Look for the gorgeous display of tulips in the spring. And, if you're visiting a bit later in the season, stop by at the end of May to see the Celebration of the Peonies.
Find out more at Hildene, located at 1005 Hildene Road in Manchester Vermont.
Image by bluebudgie from Pixabay
Cider Hill Gardens and Gallery in Windsor
Windsor, Vermont is located in southern, central Vermont near the New Hampshire border. It's known as the birthplace of Vermont and contains many different attractions you'll want to visit.
Cider Hill Gardens and Gallery in Windsor, Vermont is the home of a famous artist. and horticulturalist. The spring gardens are absolutely stunning.
Plan to spend some time wandering around the property to enjoy the artwork and the gardens. In the late spring, you will be able to enjoy the hosta and irises as they begin to bloom. Later in the season, the daylilies are absolutely gorgeous.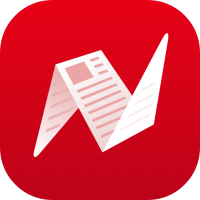 Call ahead to make an appointment to view the gardens and to shop. Hours are limited and will depend on what's in bloom when.
Find out more at Cider Hill Gardens, located at 1747 Hunt Road in Windsor Vermont.
Image by Karsten Paulick from Pixabay
Morning Star Nursery and Perennials in Bellows Falls
Morning Star Nursery in Bellows Falls Vermont opens in late April for the season. They are known for their beautiful garden perennials, shrubs, and fruit trees.
In the spring, you will want to stop by to see their latest offerings and buy plants for your garden. They have a wide selection of organically grown plants and trees.
Not only is this a nursery, but you can spend time simply wandering through the gardens enjoying the flowers and trees. Pay special attention to the hydrangeas and the Virginia Bluebells. Later in the season, look for echinacea and rudbeckia.
Find them on Darby Hill Rd in Rockingham near Bellows Falls and plan to spend about an hour there.
Image by Manfred Nimbs from Pixabay
Justin Morrill Historic Gardens in Strafford
The Justin Morrill homestead is known for its gorgeous gothic architecture. But, you will also want to stop by and check out the garden design that follows the romantic landscaping movement.
Plan to spend a few hours walking through the serpentine walkways while you enjoy the stunning annuals gardens. Later in the season, make sure that you visit the herbal section of their kitchen garden. This is honestly one of the best herb gardens in Vermont.
The purple irises are absolutely beautiful. But, make sure that you also plan to go on a nature walk. They offer a variety of different tours and classes throughout the season. Look for those later in the spring for the best color.
Find out more at 214 Justin Morril Memorial Highway in Strafford.