The Bennington Museum is located in Bennington Vermont and is one of the top art museums in the state. Visit it at 75 Main Street in Bennington.
This Bennington County museum is all about the history and culture of southern Vermont, eastern Massachusetts, and southern New Hampshire. You can find artwork of all types at this museum including exhibits featuring paintings, textile art, sculptures, and more.
Artwork at this museum dates from the 18th century all the way through until modern times. They offer in-person as well as virtual visits for those that are interested in what they offer.
The Bennington Museum in Vermont houses the largest collection of paintings by Grandma Moses. She lived in Eagle Bridge, New York which is a very short distance away.
Grandma Moses' real name was Anna Mary Robertson and she is known for her stunning American folk art. She began painting at the age of 78 and is one of the best examples of someone who began her art career later in life.
Photo by Daian Gan from Pexels
What can I see at the Bennington Museum in Vermont?
Of course, there is much more to see at the museum. Look for artists like Jarvis Rockwell, Paul Feeley, and Jules Olitski.
It is also home to several exhibits that hold a special significance for Vermonters. At this museum, you can find one of the oldest "Stars and Stripes" in existence. There are 13 stars surrounding the number "76" on this Bennington Flag.
You will also want to stop by and see the 1863 Jane Stickle Quilt that features 5,602 pieces making it one of the most detailed quilts that still exists today.
Automobile lovers will want to see the 1924 Wasp Touring Car. This is the only automobile that was manufactured in Vermont.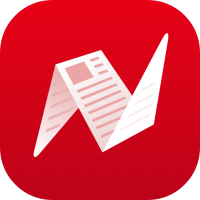 Genealogical Research Library
If you're fascinated with genealogy, stop by the research library at the museum. It includes resources on New England and Vermont families as well as the history of the state. There are over 8,000 published books and unique documents in this museum.
Photo credit Pexels
George Aiken Wildflower Trail
If you visit the Bennington Museum in Vermont during the spring or summer months, you will want to stop by Hadwen Woods and visit the Wildflower Trail.
The museum is set on 10 acres of property and visiting this trail is an absolute must. You can find many of the plants and wildflowers mentioned in the 1935 book Pioneering with Wildflowers.
Grandma Moses Schoolhouse
Be sure that you bring the children to the Grandma Moses Schoolhouse while you're there. If you're looking for things to do with kids in Vermont, this is a fun attraction.
At the museum, children can participate in hands-on activities as well as explore the museum. Activities include needlecraft and painting. And, seeing a historic Vermont schoolroom is always a fun thing to do.
Image by David Mark from Pixabay
When is the Bennington Museum open?
This Vermont museum is open from April through December. It is closed in January, February, and March. They operate Friday, Saturday, Sunday, and Monday from 10 am to 4 pm.
The library is open from 1 pm to 4 pm on Mondays only.
There is a fee to visit the Bennington Museum. As of the time of this article, it was $12 for adults. Seniors (62+) and students 18 and over are $10. Children aged 17 and under are free.
Bennington Museum policies
While you're there, the museum does allow you to take photographs of the exhibitions on view. However, they do not allow photographs in the Grandma Moses Gallery.
You can bring along graphite pencils, sketch pads, and notebooks if you want to try your hand at recreating one of her works.
Visit this Vermont museum at 75 Main Street in Bennington. Call 802-447-1571 for more information.