If you're looking for a new movie to watch this weekend, why not check out a few of these movies that were filmed right here in Vermont. Most people have no idea that these popular movies were actually shot, at least in part, in the state of Vermont.
While we may not see as many movies filmed in Vermont as in big cities, the gorgeous landscape and small-town charm make it a popular spot for some filmmakers. Did you know that these films were shot here?
Baby Boom was filmed in Manchester, Vermont
Baby Boom is a 1987 comedy that starred Diane Keaton. This movie is about a woman who inherits her cousin's 9-month-old baby and movies to rural Vermont. She decides to make a living selling homemade applesauce. What better place to do that than Vermont?
This movie was filmed in the Grange Hall in Manchester, Vermont. Some scenes in the movie were also filmed in the town of Peru at the Hapgood General Store. Peru is located 11 miles northeast of Manchester, Vermont.
Just head toward Route 7A in Manchester to find both of these locations.
Image by ngoc202020 from Pixabay
Beetlejuice was filmed in East Corinth, Vermont
Most people have heard of Beetlejuice. But, just in case you haven't, it's a popular cult classic starring Michael Keaton, Wynona Ryder, and Geena Davis.
While the movie actually says it takes place in Connecticut, the exterior shots of the home were actually taken in East Corinth, Vermont.
That big old house on the hill wasn't a real house. It was a facade built solely for the film. After the film was completed, it was torn down. But, the filming did take place in Vermont.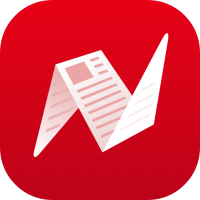 The Four Seasons was filmed in Stowe, Vermont
The Four Seasons starred Alan Alda and Carol Burnett. This movie was a hit in 1981 when the winter season portion was filmed in the Stowehof Inn in Stowe.
This film received many award nominations including Best Picture-Comedy Golden Globe and Best Actress-Comedy Golden Globe. It's probably one of the more famous movies shot here in Vermont.
You can still visit the Stowehof Inn today and see the moose head that was used in the film as well as pictures of the cast during the filming. Visit Stowhof Inn on Edson Hill Rd in Stowe, Vermont.
Funny Farm was filmed in Townshend, Vermont
Another wildly popular movie, Funny Fam starred Chevy Chase and Madolyn Smith. This comedy was filmed almost entirely in Townshend.
The house used in filming this movie is a basic Cape-style home that's located on a scenic pond in Graton, Vermont. The house is still there today at the end of a road just outside the village.
The home is a private residence so don't expect to be able to walk through it. During the filming of the movie, all of the owner's possessions were moved out of the house and stored elsewhere. This way the movie could use the props it wanted to.
The gazebo used in the movie was built by the filmmakers. But, the owners liked it so much that they decided to keep it up after the film was done. Find it today in Townshend Vermont.
mage by lumix2004 from Pixabay
The Cider House Rules was filmed in Brattleboro, Vermont
The Cider House Rules is a movie about an orphan who is adopted by his orphanage and raised by a doctor. It's filmed in a variety of places in New England, including Vermont.
The iconic scene from the movie that takes place in an apple orchard was shot here in Vermont. The locations filmed in Vermont are the Scott Farm Apple Orchard in Brattleboro and the train station in Bellows Falls.
So, have you seen any of these movies that were filmed in Vermont? Which were your favorites?