Now that the snow is off the roads, it's time to get your bike out of the garage and hit the trails. If you're wondering about the best bike paths and trails in Vermont, keep reading for a few new spots to discover.
Bicycles or mountain bikes are not only fun but they are a wonderful way to get outside and get some exercise. But, finding the perfect spot for bikes can be a bit of a challenge depending on where you live. Here are a few great spots throughout the state of Vermont that you'll want to visit soon.
If you're looking for the best bike trails in Vermont, here are a few places that you need to try.
Photo source Pexels
Ethan Allen Park Trails in Burlington
Ethan Allen Park Trails are located in Burlington on the North End. Ethan Allen has 67 acres to enjoy. And, there are about 4 miles of woodland trailers with a variety of smaller spurs you can try.
This park has gorgeous scenery and several nested loops. You will love the views of the Green Mountains as you bike. The trails are all wooded so they provide shade during the summer months.
This park is accessible both by foot and by bicycle. There are a variety of picnic areas as well as a bike rack you can leave your bike at if you want to take a hike.
The trail surfaces are both asphalt and dirt depending on where you choose to bike. You can also enjoy inline skating, mountain biking, and cross-country skiing at the park.
Photo by Daniel Frank from Pexels
Lamoille Valley Rail Trail in St. Johnsbury
The Lamoille Valley Rail Train is a 34.2-mile year-round trail that goes across northern Vermont. The eventual goal is that this trail stretches the entire 93 miles between St. Johnsbury and Swanton.
This trail runs along the old route of the Lamoille Valley Railroad which was open from 1877 until 1994. It was a well-known leaf peeper trail for tourists who wanted to see the Green Mountain state during foliage season.
There are several different segments of this trail depending on what town you start in. It is accessible in Morrisville, Cambridge, Swanton, West Danville, and St. Johnsbury.
The scenery is absolutely stunning and just a few things that you will see while you bike include ponds, outcrops of bedrock, shaded first, and farmland.
This is an enjoyable ride that is suitable for cyclists of all abilities. The surface is crushed stone and gravel. It is available for bikes, horseback riding, mountain biking, snowmobiling, walking, and cross-country skiing.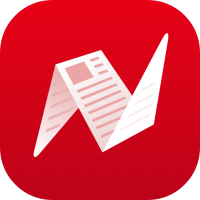 Toonerville Rail-Trail in Springfield
The Toonerville Rail Trail is located in Windsor Vermont. It mostly follows the Black River in Eastern Springfield. The 3.2-mile bike trail goes all the way to the border of New Hampshire and crosses the Connecticut River.
This trail used to carry an electric trolley that was nicknamed the Toonerville Trolley which was a reference to a comic that ran in the early 1900s. While the trolley is long gone, the name remains.
This is a paved multi-purpose trail that is located in central Vermont. You can find the trailhead on Clinton Street in Springfield.
This bike trail is absolutely stunning. You will want to take a long, slow enjoyable ride and check out the river. Be sure to keep your eyes open for ducks, blue herons, and lots of fish while you're there.
Other notable spots include a stunning waterfall, the Gould's Mill Bridge, and a historic one-room schoolhouse from the late 1700s.
While you're there, you can enjoy bicycling, inline skating, fishing, walking, and cross country skiing. It is handicapped accessible.
Photo by Irene Lasus from Pexels
Stowe Recreation Path in Stowe
The Stowe Recreation Path is located in Stowe, Vermont. This bike trail is 5.5 miles long and is surfaced with asphalt.
This trail is best started at the north end so you can enjoy the downhill start rather than the uphill end. Most of the trail is gently sloping hills.
While the trail is very scenic and includes a horse farm and dense vegetation, as you get closer to Stowe, there are opportunities to stop and visit a variety of restaurants. The trail also includes restrooms, benches, picnic tables, and fishing and swimming spots.
This trail offers room for bikes, inline skating, walking, and cross-country skiing.