Are you planning a trip to Vermont and want to avoid the hotels and resorts? You can enjoy a vacation to Vermont without crowds by staying in an AirBNB.
There is at least a month left of good powder if you plan on heading to Vermont to ski or snowboard. But, not everyone wants to stay at the ski resort or in a local motel. By staying at a private AirBNB you can avoid the crowds and make social distancing just a little bit easier.
If you're looking for vacation rentals in Vermont, you can find many different unique accommodations on AirBNB. There is literally something for everyone from private apartments on small working farms to cozy rustic cottages in the woods.
Photo by Andrea Davis from Pexels
Benefits of staying at an AirBNB
Home rentals have been a popular option for several years now. One of the biggest benefits is that the location you get to stay at is unique. No more cookie-cutter hotel rooms. Your destination can be a boat, cabin, farm, or rustic cottage.
AirBNBs feel more like home than a hotel does. You can enjoy a real, full-size kitchen that allows you to cook at home if you want to. And, you have a separate living room and bedroom so your family has more options for privacy.
it's great for larger parties. If you plan on going with your extended family, you can all stay in the same location, unlike a hotel room where everyone is separated. This means you can have movie nights together. Or, just hang out and enjoy spending time with each other.
Drawbacks of staying at an AirBNB in Vermont
Unlike hotels that have room service and housekeeping, you will need to pick up after yourself if you stay at an AirBNB.
It may be more expensive. Chances are if you want more than just a room, you will probably pay more than if you were staying at a hotel. But, you often get so much more that it's worth it.
The location may be more residential than if you stayed at a hotel. This means that you may need to travel further to get to your ski resort or the attraction you want to visit.
Best AirBNB's in Vermont
Spring Hill Farm offers a private apartment with a hot tub. This location is suitable for up to 4 people and includes many different amenities. The kitchen comes complete with everything you need to cook your own meals including fresh eggs from the farm's chickens.
When you stay here, you will have access to the backyard so you can enjoy using the grill and the fire pit. Take time to visit the lake that's been stocked with trout. And, you have access to over a mile of scenic wooded trails with a beaver pond complete with a pedal boat.
They are located close to Burke Mountain where you can enjoy VAST and the Kingdome Trails. And, it is close to multiple ski resorts.
Find out more here: https://www.airbnb.com/rooms/19263292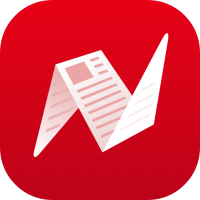 Funky Milk House near Stowe offers a cozy rustic cottage that is perfect for people who want long walks in the woods and access to skiing. This AirBNB is located on the gorgeous back roads near Stowe and is perfect for anyone that wants to get away from it all.
You will have the entire bungalow to yourself in what used to be a milking parlor. Amenities include a kitchen, washer, dryer, and wifi. You will enjoy this little slice of rural Vermont while you walk through the woods and enjoy a roaring fire in the woodstove.
This location is large enough for 4 guests and includes 2 bedrooms and one bath.
Find out more here https://www.airbnb.com/rooms/30198796/
Rockhaven is a romantic getaway with an island view. Located on Lake Champlain, this cabin has gorgeous views of New York's Adirondack Mountains as well as Vermont's Green Mountains.
This private location is located on two acres and has woods, meadows, and lake views. There are two separate cottages available that can be rented separately or together for larger parties.
Each cabin has one bedroom and a private bath. You will have your own kitchen and a king bed. Enjoy your meal out on the dock or plan a picnic in the woods.
Find out more about this location here: https://www.airbnb.com/rooms/21880893