If the snow has you feeling housebound and uninspired, here are 15 things you can do in Vermont today. Whether you live in the state 24/7 or you're planning on spending the summer or a long weekend, there is always something fun to do in the Green Mountain State.
Of course, with the current COVID-19 situation, please call ahead and check with each destination. You can get the most up to date information about what is open and what the requirements are with a simple phone call.
Photo credit 1778011 at Pixabay
There are lots of things to do in the state of Vermont no matter what time of year you're planning on visiting. There are lots of indoor and outdoor activities that you can enjoy on your own or with friends. Here are 15 of my favorite things to do in the Green Mountain state.
I've lived in Vermont for over 35 years so when it comes to things to do in Vermont, I have done quite a few of them. One of the things that I love the most about this state is that there is literally something for everyone whether that's enjoying the nightlife or taking a hike in the woods.
1. Take a craft beer road trip
Vermont is almost famous for its craft beer. So, taking a road trip through Vermont and stopping at various breweries is a wonderful way to spend the afternoon. You will find many of these breweries in Burlington, the state's largest city. But, there are a few dozen more in different locations throughout the state.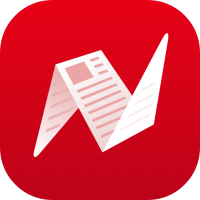 2. Wander through Main Street in the snow
Take your choice of small towns and locate Main Street. Put on your warmest boots and grab your jacket and scarf and take a walk. Chances are you will find a cozy general store, a pizza shop, a diner, and a small-town library. Take your pick and spend a few hours visiting out of the way spots. Or, if you'd rather, grab a big mug of hot chocolate to go and take a walk in the woods.
3. Visit Ben & Jerry's Ice Cream Factory
It wouldn't be a trip to Vermont without stopping in Waterbury to visit the Ben & Jerry's Ice Cream Factory. Make sure you check the schedule to find out when the factory tours are available. You will definitely want to take one. And, at the end, you can stop in the ice cream shop for a scoop (or two) of ice cream. Don't forget the gift shop where you can buy a gift for all your friends back home.
4. Hunt for the Lake Monster
Nope, I don't mean Nessy. Here in Vermont, Lake Champlain has its very own Lake Monster called Champ. Take a trip to Burlington and spend a few hours by the lake and see if you can find him. Don't forget to pack a lunch. Or, stop by one of the local restaurants instead.
5. Take a hike
There are so many places to hike in Vermont that it's difficult to choose just one. Chances are that if you pull off into any number of dirt roads you can find easy access to a great place to hike. Of course, I also recommend hiking on Camel's Hump or at the Zen Garden in Hubbardton. Both are an amazing way to spend the afternoon during the summer or fall.
Photo credit Robzor at Pixabay
6. Visit a Farmer's Market
There is no better way to spend your afternoon than stopping at a local farmstand. Farm Stands are very popular in Vermont. And, if you are a fan of the localvore movement, you will certainly understand why. In larger towns and cities, you can find Farmer's Markets all year round. In the winter, they are held inside.
But, during the warmer months, you can find them in many parking lots or local farms. Just stop by the first roadside farmstand you come to. You will find small stands with just a selection of the latest in-season produce. But, there are also larger stands that offer fresh dairy products, baked goods, maple syrup, and lots more.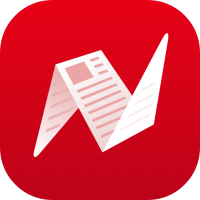 7. Go outlet shopping
There are lots of different outlet shops in the state of Vermont. But, by far one of the best known is located in Manchester. There, you can find a selection of family and luxury brands. This is a big tourist hot spot during the summer and fall. While you're there, make sure that you stop for lunch.
8. Try some maple syrup
If it's early springtime, make sure that you stop by a local Maple Syrup sugar house and sample the maple syrup for yourself. Sugar on Snow is one of the best ways to enjoy fresh maple syrup. But, if you don't happen to be visiting in the spring, you can still pick up a jug at almost any local or general store. Then, just head home and make a stack of pancakes. Or, you can always stop by a small Vermont diner and let someone else do the cooking for you. Just be sure they have real Vermont maple syrup.
9. Go fishing
Whether you go ice fishing, fly fishing, or head out on the boat, you can go fishing in almost any town in Vermont. If you're brand new to the sport, make sure that you look for an ice fishing tour. Or, stop by a bait shop and see if there's a local fisherman that can show you the ropes.
Photo credit JillWellington at Pixabay
10. Drive through a covered bridge
There are over 100 covered bridges in the State of Vermont. You cannot drive through them all because some are quite old. But, you can park and walk through them and enjoy the view below. If you want to visit the oldest covered bridge in Vermont, you will want to go to Big Eddy Bridge which is located east of Route 100 on Bridge Street. It was built in 1833 and restored in 1975.
So, if you're wondering what to do in Vermont, I hope that I've given you a few ideas to try.