If you're considering heading to Vermont for an ice fishing trip or a romantic weekend alone, you should be aware of the latest Vermont Travel Restrictions implemented by the State of Vermont.
Photo credit One Shot at Pexels
Vermont is a popular spot for tourists and those that love the outdoors. There are lots of things to do during all four seasons which is one of the reasons it's a popular vacation spot. But, if you're coming to the Green Mountain State while the world struggles with the coronavirus, you should be aware of the latest requirements.
The State of Vermont Department of Tourism and Travel is working closely with Governor Phil Scott to monitor the COVID-19 crisis in the state. Working together, they are working on a plan to respond to new outbreaks and contact trace existing cases.
Until February 15th, the Governor has put in place a special plan called the Be Smart, Stay Safe Executive Order. This executive order strongly encourages all out of state travelers to register with Sara Alert on the State of Vermont website as soon as they arrive in the State of Vermont.
Once in the State, all out of state travelers are required to self-quarantine for two weeks. Prior to entering the state, travelers are asked to quarantine for two weeks to ensure they are not carrying COVID-19.
Once you have arrived in the state, you must socially distance at least 6 feet from other people when you are in public. You must wear a mask when out in public.
Do I need to quarantine before I visit Vermont?
All travelers that cross state lines must quarantine before entering the state. The quarantine period is 14 days. Or, if have no symptoms after 7 days, you can opt to take the PCR test for COVID-19. If you have a negative result, your quarantine period may end.
Those who are traveling by car alone or with only their household members can quarantine in their home and drive directly to Vermont. Or, they may quarantine in Vermont once they arrive.
If you are traveling to Vermont by plane or bus, you will need to quarantine once you arrive in the state. The quarantine period is 14 days upon your arrival.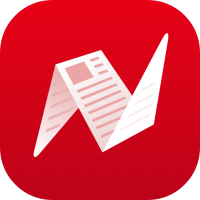 Vermont ski resort guidance
If you will be traveling to Vermont to ski, you should be aware of the special measures resorts have put in place to reduce the risk of infection.
You must certify your compliance with quarantining requirements before making your reservation or buying your tickets. Check with individual ski areas for their policies. Do not travel if you or someone you know has tested positive for the virus or has come in contact with someone who has.
All travelers must social distance and masks or face coverings are required. You must wear these at all times except while seated with your party and eating or drinking. Social distancing requirements are for both inside and outside spaces.
Mult-household gatherings
Multi-household gatherings are banned in the State of Vermont. So, if you are planning on traveling for an anniversary party or birthday party, please be aware of this. You are not allowed to have a gathering with people that you don't live with. This holds true for both inside and outside gatherings.
Photo credit William at Pexels
Travel and lodging in Vermont
If your travel plans involve staying at a hotel, motel, or bed and breakfast, you will need to fill out a certification of compliance that states you have followed the travel guidelines put in place by the State of Vermont.
When you are outside of your lodgings, you must wear a mask. And, you will need to stay at least 6 feet apart from everyone that is not part of your travel group.
Call head first
Because the COVID-19 environment changes regularly, please call ahead to your destination and check to get the most current update on what's required.
You should also check the State of Vermont website for the latest information on COVID outbreaks in the state. The latest information on what's required for residents, businesses, and travelers can also be found there.
If you choose to travel to Vermont, there are many places you can visit while you're here. But, please travel safely.