From Warren Kimble to Eric Aho, Vermont is home to many different artists. And, while you can see their artwork in a variety of different museums, these Vermont art museums are well worth a visit the next time you're in town.
These top Vermont art museums don't only contain works of art from Vermont artists. You can see paintings, sculptures, and art from collections that date back as far as ancient Greece to the latest artwork of the 21st century.
Here are just a few of my favorite spots to soak up a little bit of art history. Be sure to call ahead to see which of these museums is currently open.
Some have limited hours and availability due to COVID-19. Please call ahead to see if these museums are open and what their requirements are for visitors. Always remember a mask.
Fleming Museum of Art in Burlington Vermont
The Fleming Museum of Art is located at the University of Vermont in Burlington. UVM is one of the oldest universities and was chartered in 1791. The museum has been open since 1931 and has been a learning museum for both adults and children.
Today, you can find one of the most comprehensive collections of art and artifacts in Vermont. Exhibitions include not only Vermont pieces but those from around the world. Look for exhibits that are contemporary and historic. Ask about their special programs for all ages.
Get more information here and look for their online videos to view past exhibits and some of their favorite programs. https://www.uvm.edu/fleming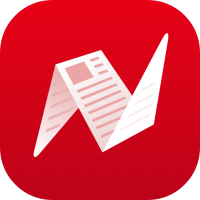 Middlebury College Museum of Art
The Middlebury College Museum of Art is located in Middlebury Vermont. The museum contains several thousand different objects including antiquities to contemporary artwork. Their exhibitions include collections of Asian art, photography, 19th century American and European sculpture and contemporary prints.
The museum is located in the Kevin Mahaney 84 Center for the arts which was designed as a venue for exhibition and performance including theater, music, and dance. The building includes baroque cherry railings, rusticated stone, found objects, and warehouse fixtures. The building itself is meant to invite you to experience new perceptions.
Get more information and look for their online videos and their collections database right here: http://museum.middlebury.edu/
Photo credit: Andrew at Pexels
Shelburne Museum in Shelburne Vermont
The Shelburne Museum is a 45-acre museum that includes 39 different structures as well as a variety of open gardens. You will find American Folk art, French impressionist paintings, and historic NewEngland architecture.
Wander through the different buildings and take a look at duck decoys, circus animals, dolls, and historic clothing. The museum ground include houses, barns, a meeting house, a one-room schoolhouse, a lighthouse, a jail, and a general store. Each of these is a look back into the history of New England.
Check out their website for a look at their learning exhibitions where reenactors recreate skills and arts from years gone by. You can also visit the museum from home and explore it virtually.
Find out more here: https://shelburnemuseum.org/
Southern Vermont Art Center in Manchester Vermont
The Southern Vermont Arts Center has a permanent collection as well as many temporary exhibits. Their permanent collection includes over 1,000 different objects including paintings, etchings, and sculptures. Their art includes regional American Art History and many important 20th century artists such as Ogden Pleissner, Arthur Gibbs Burton, and Robert Strong Woodward.
Parents will be pleased to note there is a virtual preschool storytime to introduce younger children to art. There are also a number of virtual classes you can take online. And, summer camps may be available this summer depending on the COVID-19 environment in the area.
Visit their site to see the virtual exhibitions you can enjoy today. And, be sure to check back as they change regularly. https://www.svac.org/virtual-exhibitions/
Bennington Museum in Bennington Vermont
The Bennington Museum tells stories of the southern Vermont region through art and history. There are 14 different galleries that you can explore on the grounds. Buildings include The Grandmas Moses Schoolhouse and a research library.
Exhibitions include permanent and special exhibits. While these change regularly, a few popular examples are the Gilded Age Vermont exhibition that shows wealth and prosperity coming to Bennington Vermont and the Early Vermont Gallery of life in Vermont 1761 to early 1800s.
Popular local exhibitions include the Sloane Gallery which includes a special display of artifacts from the Battle of Bennington. And, the Bennington Pottery Gallery includes pottery from our history through modern times.
Visit their site to see their current and past exhibits. And, check out their current hours and availability. Learn more here: https://benningtonmuseum.org/exhibitions/